After a worldwide crowdsourcing initiative, Canadian Artist finds Vincent van Gogh's closest lookalike for bronze sculpture
Douglas Coupland, a Vancouver-based writer and artist, has located Vincent van Gogh, or rather his closest lookalike. Out of 1,250 entrants from 37 countries, Daniel Baker from Christchurch, England is the doppelganger for the famous Dutch artist. Coupland will use Baker's image as the source material to create a large 3D bronze sculpture of Van Gogh commissioned by Anthony von Mandl, who will install "Vincent" at his radical new Pinot Noir winery in the Okanagan Valley.
Martin's Lane Winery was designed by an international team of experts led by von Mandl and world renowned contemporary architect Tom Kundig.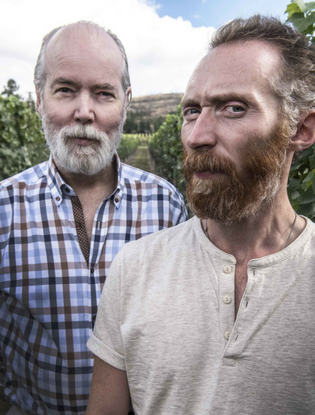 Upon meeting the Englishman in Vancouver for the first time, Coupland said, "Meeting Dan was a very strange experience because I'd spent months looking at Vincent lookalikes on a computer screen and then suddenly there was this man — my Vincent van Gogh — hopping out of a taxi looking like he'd just stepped out of the year 1889."
An Unexpected Work of Art in an Unexpected Place
Baker was flown to Vancouver where he underwent a 3D-photogrammetry scanning process using hundreds of cameras to generate a wealth of multidimensional facial data that Coupland will use to create a likeness of Van Gogh's head in a large 2 metre by 3 metre bronze sculpture.
This is the first in a series of monumental outdoor works titled "Redheads" commissioned by von Mandl, who is at the forefront of the winemaking revolution taking place in the Okanagan Valley. The large bronze sculpture will be installed in the Pinot Noir vineyard at Martin's Lane Winery. The architecturally stunning six-level, gravity-fed winery is a bold reflection of von Mandl's vision, passion, and innovative approach to winemaking.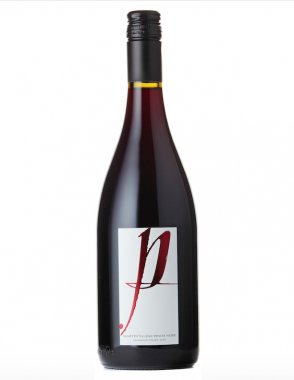 "The Okanagan Valley is the most exciting emerging wine region in the world," said von Mandl. "I was awestruck when I first came to this valley more than three decades ago. The pristine natural beauty and optimal climatic conditions inspired me to dedicate my life's work to produce wines that could stand alongside the best in the world."
Von Mandl's audacious dream that the Okanagan Valley could produce the finest Pinot Noir in the world culminated with Martin's Lane winning the trophy for 'World's Best Pinot Noir' at the 2013 Decanter World Wine Awards in London, the most prestigious wine competition in the world.
Redheads & Pinot Noir: The Point of Intersection
Redheadedness is the most recent successful human mutation, and today redheads make up two percent of the world's population. There is no way of telling when the source gene for redheads is going to change, and how the defining characteristics of redheads may change in the future.
Similarly, Pinot Noir represents two percent of the wine grapes grown in the world today. The Pinot Noir grape is very delicate. It is acutely sensitive to such things as geography, geology and, in particular, human interaction.
This is the first collaboration between Douglas Coupland and Anthony von Mandl, two visionaries who are at the forefront of innovation in their respective professions. A sculpture that depicts Van Gogh listening to the earth may mean different things to the artist and the winemaker, but for both it captures a 'moment in time' in an ever-changing world. Together, they are striving to trigger discussions about new relationships between science, art and globalization.
The final sculpture will be revealed on April 22, 2017 at a special pre-conference adventure for attendees of the TED Conference in Vancouver, Canada.