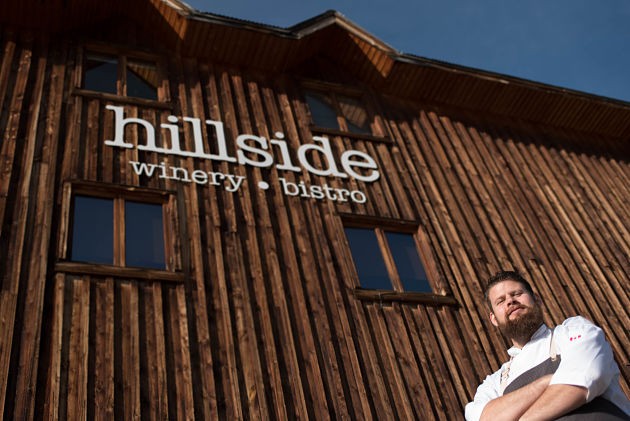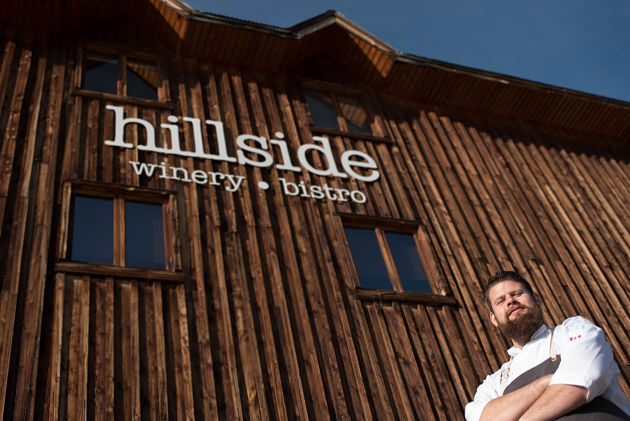 This spring will bring new flavours to the Bistro at Hillside Winery as Brent Pillon takes over the helm as executive chef.
Duncan McCowan, Hillside proprietor, says "While we will miss chef Rob Cordonier and his wonderful contributions to the Bistro over the last six years, Brent, who worked closely with Rob as Chef de Cuisine, brings great experience and talent to the Hillside Winery kitchen. This is a natural and exciting evolution for Hillside."
Upon graduating from the culinary arts program at Thompson Rivers University, Brent's thirst for knowledge drew him to several of the finest kitchens in British Columbia's wine country to train his natural raw talent with food. After working at Burrowing Owl Estate Winery and Manteo Resort, Brent brought his vibrant skills to the Hillside Winery Bistro.
Over the past four years as Chef de Cuisine, Brent's uncompromising commitment to food quality and teamwork helped shape the foundation of the food program at Hillside. He vows to continue to treat guests with the same care and attention they have come to love and expect.
Brent's personal food philosophy: "Choose great ingredients and treat them with respect!"
Kathy Malone, winemaker, will showcase her wines with Brent's creations. "Brent's craft in the kitchen will be a remarkable opportunity to ensure our visitors and guests enjoy incredible wines with incredible foods."
Hillside Winery & Bistro has been an Okanagan favourite for more than 25 years. The winery's multi-storey 15,000 square foot building complete with a 72-foot tower, dominates the view while driving north along Naramata Road.
The Bistro officially reopens Wednesday, March 23rd, and will be welcoming guests immediately and for the upcoming Easter weekend. Reservations to experience Brent's creations and Kathy's wines can be made by calling 250 493 1350.