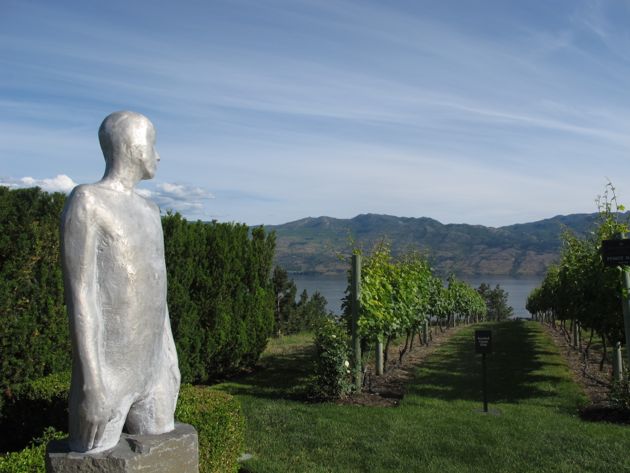 'Encounters with Iceland' features life-sized works of acclaimed Icelandic artist Steinunn Thórarinsdóttir until October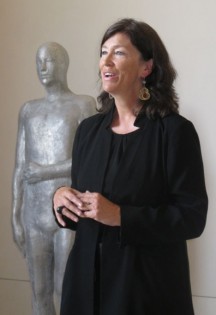 The 'land of fire and ice' comes alive at Mission Hill Family Estate with 'Encounters with Iceland', a major sculpture exhibition devoted to the works of acclaimed Icelandic artist Steinunn Thórarinsdóttir.
Inspired by Iceland, a land of intrigue and discovery, where rugged landscapes and the beauty of nature co-exist to create a rich and vibrant culture, the new interpretive exhibition featuring more than 40 large-scale sculptures is the largest exhibition of the artist's works ever in North America. 'Encounters with Iceland' is open to the public until October 2014.
The exhibition at Mission Hill Family Estate features the artist's dynamic sculptures on display throughout the winery grounds as well as in interior spaces, including the winery's spectacular underground barrel cellar.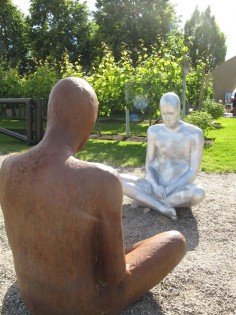 Steinunn Thórarinsdóttir travelled to the winery from Iceland to personally place each piece in their most ideal setting. The artist made a special return trip to Mission Hill Family Estate to preside over the exhibition's official opening ceremony which was attended by numerous international guests.
Proprietor Anthony von Mandl and his wife Debra first encountered these works during a visit to Iceland in the summer of 2013. On meeting Steinunn and becoming more familiar with her work, they immediately pictured her powerful sculptures on the grounds of Mission Hill Family Estate overlooking the stunning Okanagan Lake and Valley.
"What immediately struck me about Steinunn's sculptures is her art promotes self-reflection and connectivity to nature through their quiet intrusion into our everyday lives," says von Mandl. "The sculptures are arranged throughout the winery grounds, and most striking are the pairs of forms, some cast in aluminum and others in cast iron, that mirror each other in silent conversation. The difference of materials provides a striking visual contrast, highlighting the forms as both familiar and distant, all surrounded by the magnificent architecture of the winery."
'Encounters with Iceland' presents an expansive collection of work with themes of spirituality, introspection and physicality. Steinunn uses the human figure to evoke a sense of the sublime that is tied to both our sense of being in the natural world and our sense of identity within it.
"My works explore the human condition in all its variety and how man relates to the environment and to each other," explains Steinunn. "Often a dialogue between the viewer and the work is formed with a tactile and personal interaction as the figures occupy the same space as we do. The aim is to leave a lot to the imagination and experience of the viewer. Each piece is firmly rooted in my Icelandic origin, reflecting the power and proximity of the elements."
"Steinunn Thórarinsdóttir makes an outstanding contribution to the country of Iceland with her art. Through her endeavors, she brings great recognition to our country," says Illugi Gunnarsson, Icelandic Minister of Education, Science and Culture. "We are proud to present her work at The National Gallery of Iceland and thrilled Canadians now have the opportunity to experience an impressive collection of her sculptures at Mission Hill Family Estate."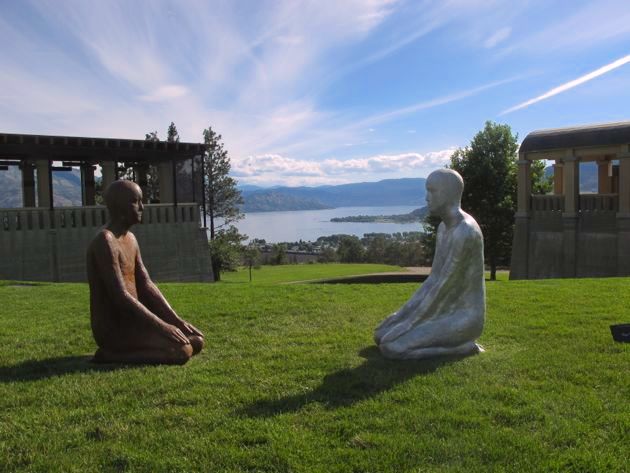 Story contributed; photos by Yvonne Turgeon
---