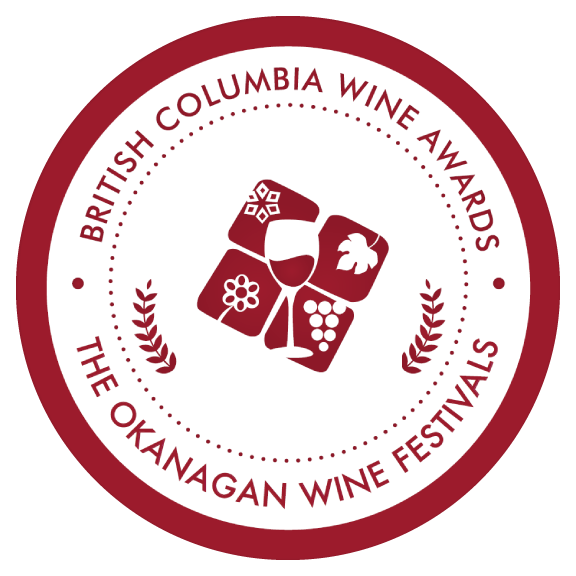 The Okanagan Wine Festivals Society has handed out medals to the winners in this year's 35th Fall Okanagan Wine Festival wine awards.
The Platinum medals showcase the varietals and blends that distinguish British Columbia's wine region. These were:
Kismet Estate Winery Syrah 2013
Kismet Estate Winery Riesling Icewine 2014
Sandhill Wines Small Lots Syrah Phantom Creek Vineyard 2013
St. Hubertus & Oak Bay Estate Winery Oak Bay Gamay Noir 2013
Tightrope Winery Riesling 2012
Wild Goose Vineyards Gewürztraminer 2014
Jackson-Triggs Okanagan Estate Grand Reserve Entourage Sparkling Brut 2010 was named the Premier's Wine, selected from all Platinum medals.  The Premier's Award was introduced in 2014 as a legacy for the sitting Premier to present annually given the stature of British Columbia's wine industry across the world.
This year's competition had a record 560 entries, with 22 gold, 111 silver and 195 bronze medals.  Amongst the winners, the judges singled out from the Gold honourees, six Platinum awards bestowed on wines determined to be the top one per cent of entries.
The oldest and largest wine competition in the province, the British Columbia Wine Awards, is open to all local wineries that use 100% fruit grown in the province. Judging is conducted by a panel of pre-eminent wine professionals from across North America, ranging from wine writers to wine educators. This year's judging was held at Okanagan College Wine Sensory Lab over four days ending on September 20, and featured the following acclaimed judges:
Shelley Boettcher – Calgary – freelance writer and editor
Sally Campa – Vancouver – Apprentice Judge – GM & Sommelier, Vino Vilo wine bar
Eric Degerman – Richland, WA – CEO, GreatNorthwestWine.com & cofounder Wine Press Northwest Magazine
Paul Gregutt – Seattle, WA – Contributing editor, Wine Enthusiast Magazine
Sebastien Le Goff – Vancouver – Sommelier & Service Director, Cactus Club
Ben Macphee Sigurdson – Winnipeg – Wine Columnist & Literary Editor, Winnipeg Free Press
Sharon McLean – Victoria – Sommelier, wine instructor & writer
Darren Oleksyn – Calgary – Calgary Herald wine columnist & author
Margaret Swaine – Toronto – National Post wine & food columnist, WineAlign principal critic & author
Stephanie Yuen – Vancouver – Wine, food and travel columnist for Chinese language radio and newspapers & author
"This year's BC Wine Awards were a fascinating glimpse at the wines this province has to offer: reds, whites, sparkling, rosés and dessert wines — there were so many excellent wines entered in each category," says Shelley Boettcher, CBC Radio's weekend wine columnist and writer.  "For consumers it's also a wonderful opportunity to get a concise, curated list of the best of the best — a snapshot of this province's finest wines."
The 2015 Founder's Award recipient is journalist Jurgen Gothe, who was recognized posthumously for his many decades of pioneering contributions in support of the British Columbian wine industry.
The full 2015 results are available at: http://www.thewinefestivals.com/wine_awards/2015-british-columbia-wine-awards-results.
Gold winners included:
Arrowleaf Cellars Solstice Pinot Noir 2013
Blasted Church Vineyards Merlot 2013
Cassini Cellars Maximus 2012
Deep Roots Winery Syrah 2013
Evolve Cellars Cabernet Merlot 2013
Gray Monk Estate Winery Odyssey White Brut 2013
Inniskillin Okanagan Dark Horse Estate Vineyard Riesling Icewine 2012
Intrigue Wines Pinot Gris 2014
Lake Breeze Vineyards Winemaker Series Riesling 2012
MOCOJO WInery Viognier 2014
Nk'Mip Cellars Winery Winemakers Series Dreamcatcher 2014
Nk'Mip Cellars Winery Qwam Qwmt Chardonnay 2013
Nk'Mip Cellars Winery Qwam Qwmt Riesling Icewine 2014
Quails' Gate Stewart Family Reserve Chardonnay 2013
Red Rooster Winery Reserve Pinot Noir 2014
Red Rooster Winery Reserve Merlot 2013
Road 13 Vineyards Sparkling Chenin Blanc 2011
Road 13 Vineyards Chip Off the Old Block Chenin Blanc 2014
See Ya Later Ranch Chardonnay 2014
Summerhill Pyramid Winery Cipes Brut NV
Summerhill Pyramid Winery Organic Dry Riesling 2014
The Hatch Screaming Frenzy Pinot Noir 2013
---
[downloads category="bc-wine-awards"]