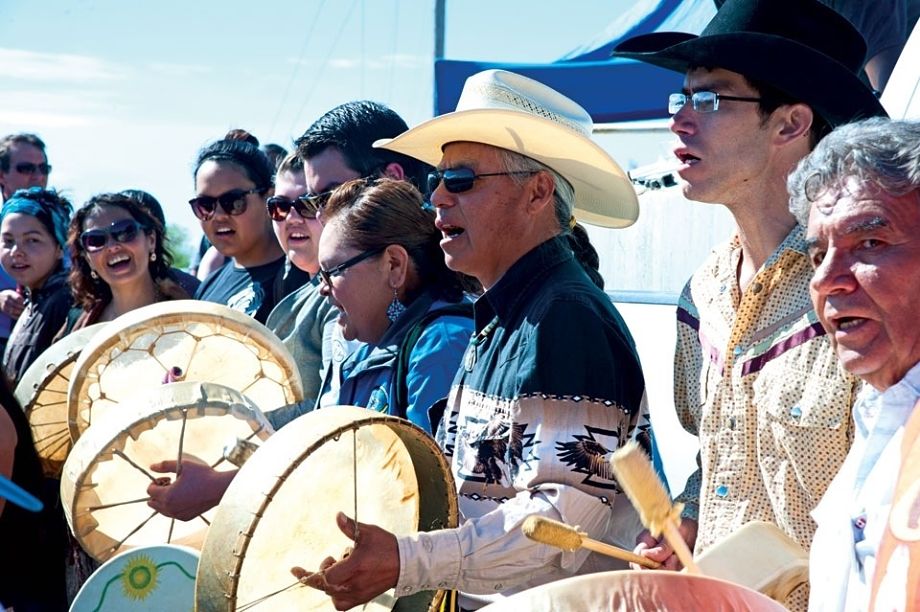 A dozen years ago, elders of the Okanagan Nation asked where the salmon had gone. This was traditional food that the people had been able to depend upon for millennia.But the once abundant fish were no longer anywhere to be found this high up in the Columbia River system. "We want you to bring the salmon back," the elders told the band chiefs. "Make it happen." And they did.
For Chief Jonathan Kruger and his colleagues in the five nations that make up the Okanagan Nation Alliance (ONA) "…this was a simple command to be followed. The question was how to take it from an idea to reality."
The Penticton Indian Band Salmon release program has grown to encompass both native and non-native communities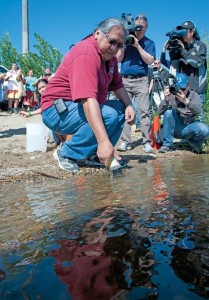 Passage for the salmon to their traditional spawning grounds in the Okanagan had been blocked by nearly a century of continuous construction on the Columbia River between its outlet near Portland, Oregon, and the outflow at Osoyoos, Skaha and Okanagan lakes.
Working with the state governments in Washington and Oregon as well as the provincial bureaucracy in Victoria, the ONA began to act as a coagulant for the different agencies that made up the political plasma.
Eventually, fish ladders and spillways were introduced to the system to start the fish moving back up into the lake (see the October 2012 issue of Okanagan Life—Return of the Sockeye).
At first it wasn't known whether the fish would be able to return to the region by means of a genetic memory or if they would have to be re-introduced, allowing the new generation of fish to learn the location of spawning grounds. To prepare for this, the bands began salmon releases in places like Penticton.
"We don't get much help from the government, although they do contribute some," says Kruger. "Most of what we're doing here is through the effort of the local bands and their members."
Seeing an opportunity, the Penticton Indian Band enrolled students from eight schools—both native and non-native—to take part in the annual release programs. At first the kids released salmon fry raised in hatcheries, but recently they have begun raising their own fish.
The release program and changes to the river course have been more successful than even the most optimistic band elder could have hoped. Last year fish biologists working with the ONA estimate that close to 400,000 sockeye made the run to the interior lakes.
It's been so encouraging that the Penticton Band hopes to have a new fish hatchery operating by next spring with the potential to release eight million salmon fry into the system.
— Photos and story by Bruce Kemp