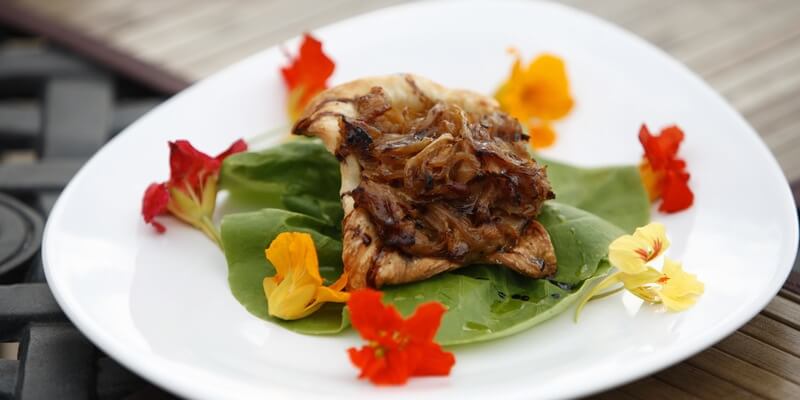 Devour! Osoyoos Food Film Festival returns this Spring
The world's largest culinary film festival, Devour!, returns to the South Okanagan for its second consecutive year, May 5 to 7. Taking over the region for three delectable days, Devour! Osoyoos features a diverse mix of culinary events at restaurants and wineries throughout the region paired with a selection of special festival-exclusive hotel rates and packages.
In 2009, Devour! The Food Film Fest was created by Chef Michael Howell in Nova Scotia as a celebration of cinema, food and wine culture – and in 2016, made its first cross-country stopover in Okanagan wine country at Watermark Beach Resort. New for this year, the event is expanding across the South Okanagan to celebrate the bounty of the region.
"As founding partner of Devour! Osoyoos, we recognize the importance of showcasing the overall destination as well as our incredible local culinary scene," says Ingrid Jarrett, General Manager and VP of Business Development at Watermark Beach Resort. "It was an absolute honour to host the inaugural event at Watermark in 2016, and we are so excited to be a part of the festival's continued expansion this year."
"The first Devour! at Watermark Beach Resort was a huge success, and we are thrilled that this year's festival has grown to incorporate the surrounding area," says Howell. "The South Okanagan is one of the top food and wine destinations in the country, and provides the perfect backdrop for celebrating Canada's excellent culinary and film offerings."
A delicious, action-packed weekend, Devour! Osoyoos will highlight the South Okanagan's spectacular food and wine scene, offering guests an opportunity to enjoy creative food and drink selections from celebrated local and visiting culinary talent. Top events include a film-inspired gala dinner featuring leading BC chefs, tasting tours, cooking demonstrations, a champagne brunch, cocktail reception, and more. In addition to artsy attractions, festival-goers can also soak up the stunning surroundings of the lakeside destination at various properties by taking advantage of special Devour! Osoyoos packages and rates, available starting late February.
"Devour! is another example of community collaboration in Osoyoos where businesses come together to elevate festival experiences, year after year," says Kelley Glazer, Executive Director of Destination Osoyoos. "Destination Osoyoos and its tourism and hospitality partners look forward to showcasing Devour! to locals and visitors who love the South Okanagan as much as they love food and film."
For more information and to book hotel and resort packages, available for purchase as of February 17, visit: destinationosoyoos.com/devour-osoyoos.
Last Year's Film Selections