Peachland is host to its annual Dancin Barefoot Music Festival on Saturday, July 20. Gates open at 1 p.m. at Cousin Park on Beach Avenue.
It's a full-day line-up up leading up to headliners Nick Gilder & Sweeney Todd. The festival offers free admission up to 5 p.m. for the Teen Talent Competition.
Tickets are $39 for the evening line-up:
5 pm  The Newks
6:30 pm  Gorden James And The Good Guys Band
8 pm  Shawn Hook
9:45 pm  Nick Gilder & Sweeney Todd
Nick Gilder and Sweeney Todd are sure to rock Peachland with classics like, Hot Child in the City and Roxy Roller – there #1 multi platinum and Juno winning songs. It's a powerhouse performance, which includes past hits, great new material and some faves. Nick together with Dave Groves on Guitar, Mark Kenny on Bass, Frank Baker on Drums, and Michael Russell on keyboards, produce a live show that really rocks!
Shawn Hook's EMI Music debut, Cosmonaut and the Girl, says a lot about the artist, his direction and the music. Blessed with a stratospheric vocal range, heard right off the bat on the lead track, "Planet Earth," and particularly on "Rockstaria," the pianist and guitarist from Nelson, British Columbia shot for the stars on this recording, adding modern electronic elements to his organic singer-songwriter base.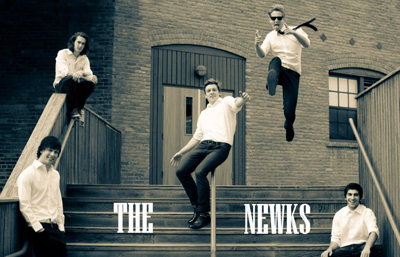 Gordon James is an accomplished singer/songwriter who describes his style as urban country, easy listening, with a touch of the blues. His debut album, Heart of the Matter, continues to get airplay across Canada and overseas.
The Newks are a fresh new band in the Kelowna music scene that is quickly gaining a name for their powerful acoustic songs and catchy pop rock sound. Their youthful sound is powered by the vocals of Austin Axenty, an 18-year-old singer-songwriter who gained his passion for singing at a very young age.