Four coaches who guided Canadian curling teams to major international successes during the 2013-14 season were the recipients of the Coaching Association of Canada's Petro-Canada Coaching Excellence Awards.
The Olympic men's and women's team coaches, Tom Coulterman of Sault Ste. Marie, Ont., and Janet Arnott of Winnipeg, along with Paralympic wheelchair curling coach Joe Rea of Prince George, B.C., and Team Canada coach Earle Morris of Ottawa were among the 50 recipients from various sports of the award.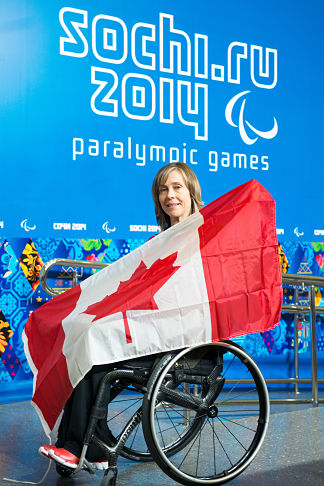 Rea coached the Canadian wheelchair curling team (Jim Armstrong, Ina Forrest, Dennis Thiessen, Sonja Gaudet, Mark Ideson) to its third consecutive Paralympics gold medal.
The awards were handed out on Friday night in Ottawa at the Sport Leadership Awards Gala.
"Canadian curling teams enjoyed amazing success on the international stage during the 2013-14 season, and the work of these coaches was a major reason for it," said Gerry Peckham, the Canadian Curling Association's Director, High Performance. "Coaching can often be a thankless and unappreciated task, so these awards a wonderful way to recognize the efforts of coaches — not just of our national teams, but also those who work with and support teams at all levels of curling."
Coulterman guided the Brad Jacobs team  to the Olympic men's curling gold medal, while Arnott coached Team Jennifer Jones  to the women's curling gold medal in Sochi — the first women's team to go unbeaten at the Olympics.
Morris was at the helm for Team Rachel Homan winning its second consecutive Scotties Tournament of Hearts Canadian women's championship, before going on to capture a silver medal at the Ford World Women's Championship in Sochi.
"Every year, the Coaching Association of Canada is proud to recognize coaches and coach developers for the positive impact they have on sport in Canada," stated Lorraine Lafrenière, CEO of the CAC. "These coaches demonstrate the values and core competencies of the National Coaching Certification Program (NCCP), and the positive impact that a coach's passion, and dedication to the profession can have on an athlete in all aspects of their life. I'm proud to congratulate all of our 2014 Award Winners."