As seen in
[downloads ids="6952" columns="1" excerpt="no"]
[downloads category="current-issue" columns="1" excerpt="no"]
Read more of the original stories celebrated in our 30th-anniversary issue.

[downloads category="current-issue" columns="1" excerpt="no"] Pulling off a stunning upset, Christy Clark held on to her job as BC's 35th premier—and unexpectedly became the Valley's newest MLA. How will she juggle...
read more


Crucial advice for strata owners and prospective condo buyers
It's pretty shocking to buy a unit in a strata complex only to find that the building or property needs major repairs — work you didn't know about before you made your purchase. It could be extremely expensive and you don't even know how much of the total bill you will have to pay.
Most people are familiar with the "leaky condo" crisis on the Coast, but you may not realize that problems are also appearing here in the Okanagan. While not always the case, many of the issues stem from a period in the late 1980s when the building code was made more lenient in Canada to encourage construction. Building practices in British Columbia were similar to those in the rest of the country, but impractical for the moist climate of the West Coast. Because of certain deficiencies in this method of construction — generally inadequate ways to move moisture away from the building — major problems have arisen including moisture being trapped within exterior walls, leaks around windows and doors, deteriorating structural integrity and mould.
Although the building code was changed in the late 1990s to include mandatory measures to prevent such issues, many buildings constructed in the 80s and 90s have required drastic remedial measures to fix the problems and further protect their structures. Buildings constructed before and after that time period have also turned up costly repair issues. Major structural situations are now occurring in strata complexes in the Okanagan.
I got lucky. I purchased my Kelowna strata townhome in a private sale at a good price in 2004. Built in the late 1970s, it is well-constructed and run by a private strata council that does an excellent job, including maintaining extremely low strata fees (if I told you, you'd be shocked). In the nine years that I have lived here, there have been no building or property issues except a few roof repairs, which fell under my strata fee. The only "major" issues I've had to pay for were within my own unit and therefore, my own responsibility—replacing my old hot water tank, dealing with some plumbing to prevent water from flooding the downstairs unit and having my fireplace cleaned.
Wendy L. got lucky, too—in a sense. She bought an apartment in a downtown Kelowna highrise in May of 2013. A few years ago, major mould issues were discovered in the building (constructed in 1979), requiring remediation that cost far more than the contingency reserve fund could provide. This meant the strata owners would have to pay the difference—up to $40,000 each. They went to court in an attempt to avoid the hefty levy, but the court ruled against them. Some owners still refused to pay while others have been paying over time.
Fortunately for Wendy, her realtor carefully read the strata paperwork before she purchased the apartment and discovered that the seller still owed over $20,000 towards the remediation bill with the balance due within next few months. Armed with this information, the purchase agreement was structured in such a way that the sellers had to put money into a trust fund to pay off the debt before the sale could go through. Without this agreement, Wendy would have been stuck with the bill.
"It's really important to check with the strata ownership," she says, "to find out what repairs are coming up and how much money is in the contingency fund to cover them."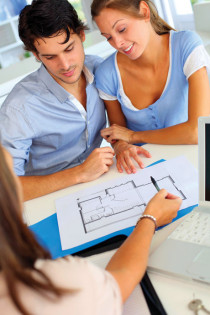 Strata 101
If you are considering buying a condo, townhouse or single home strata unit, or aren't sure if you want to live in a strata complex, there are many things you should research to avoid ending up in a leaky-condo-type situation.
Start with the BC Strata Property Act. A strata is a legal corporation in which the shareholders are the unit holders. While each strata must adhere to the BC Strata Property Act through its bylaws, most will develop rules in accordance with their differing needs.
The strata council is elected from among the owners. It manages the corporation's affairs and maintains the complex. The council meets on a regular basis to handle the day-to-day affairs of the corporation. All owners are invited to join the council members for the annual general meeting (AGM), when the affairs of the corporation are reviewed and discussed and important decisions concerning the whole complex are made. Proposed changes in rules or fees are decided by vote.
If you decide to buy into a strata, it can be a good idea to join the strata council to know what's happening, have some input and protect your own interests.
Strata corporations often contract with a property management company to collect strata fees, attend to correspondence, and to arrange and oversee maintenance and repairs for the complex.
Your responsibility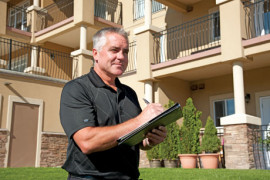 Brian Hill of Dream Home Appraisals in Kelowna says strata unit holders are generally responsible for repairs and replacements in their own unit. Depending on the type of unit, they may also be responsible for their own heating, cooling, plumbing and electrical.
If you're buying into a strata composed of separate single homes (known as a bare land strata), you're usually responsible for your entire house. "What many condo and townhome owners don't understand," says Brian, "is that they're also responsible for any required replacements and repairs to all exterior finishes and common property." In other words, you're also on the hook for your share of the communal property—including infrastructure—as defined by your strata's plan.
How does insurance fit into the picture? Depending on whether you buy into a multi-unit or bare land strata, the insurance you pay will vary. It's always up to you to insure your contents plus any home improvements you wish to make. In a multi-unit complex, the strata insurance will cover rebuilding your unit should a disaster like fire occur, but only with the original finishings—not with upgrades or additions you've made. In bare land stratas you have to pay home insurance to cover all rebuild costs should your residence be destroyed.
When disaster strikes collective property
The strata sets aside a contingency reserve fund from regular fees to take care of most common collective property issues including replacements and repairs. However, if the repair issues are particularly serious the costs may far exceed what can be covered by the contingency reserve fund.
When this happens, a vote is taken to determine the financial contribution required from each individual owner. The size of each unit determines the percentage share of common property, and many owners have been shocked at the amount and how soon they must pay.
New rules
An enormous number of BC homeowners were impacted when the BC Strata Property Act was amended on December 13, 2011. All strata properties consisting of five units or more are now required to obtain a depreciation report by December 13, 2013.
Brian explains that a depreciation report provides owners and prospective buyers with an inventory of the parts of the property that are the collective responsibility of strata owners. It also provides 30-year projections of expenditures and cash flow. The reserve fund planner will estimate the remaining life of these components, along with the projected costs of repair and replacements. The planner will also provide a strategy to ensure funds are available as required, hopefully without the need for a special assessment.
"This requirement applies to an estimated 15,000 strata properties and hundreds of thousands of unit owners," he says. "The owners do have the right, by three-quarter vote, to exempt the property from this requirement. However, they must do so every year."
Is that a good idea?
Brian regards the depreciation report as a very useful document, identifying what the strata owns and is responsible for. Regarding the contingency reserve fund, he says, "The big question is, how much is enough? That's where the professional reserve planner comes in. Having this in place allows the strata to plan investments and possibly plan for a special assessment if funds are found to be inadequate."
These reports are completed by engineers, appraisers, home inspectors and others who have taken additional training in the field to obtain various designations. Brian is a designated residential appraiser (DAR) and designated reserve planner (DRP).
Would-be strata owners should ask how the reports were done. Brian says many planners use spreadsheets that can easily contain errors. He uses RFA Pro software, which has been independently audited by a national accounting firm for logic and accuracy. He also says strata unit owners should know that there is software available to create their own depreciation reports and updates. "Some stratas are quite simple and with some knowledge and research a strata can do its own report rather than simply opting out."
Brian cautions that purchasers and lenders will soon begin to avoid stratas that opt out of obtaining the depreciation report, fearing that they are hiding something or simply not operating prudently, and says opting out probably won't be an option when the Strata Property Act is next amended.
Look before you leap
Christina Grebinski, a realtor with Century 21 in Kelowna, thinks depreciation reports are a really good idea for potential strata unit purchasers. "Before you buy, get the strata documents from the last two years and really read through them. All the problems will be in there. Ask many questions." Christina believes it's important for the realtor to read through the documents as well.
To find out whether or not the strata is following the planner's recommendations, ask to see the strata council minutes, taken in all strata council meetings for the last two years, as well as the current bylaws and rules agreed on by all the owners. View the strata plan, what common property is owned and any building warranty or engineer's reports. Research the financial affairs of the strata including how much is in the contingency reserve fund.
"No one can predict premature failures that can result in large special assessments," says Brian. "However, a well-prepared plan can provide comfort to owners so that, as long as there are no surprises, they will know what to expect. How many owners of single-family homes plan for the replacement of their roof, furnace, water heater, etc.?  In time, strata owners can expect to live as they should, a little more carefree."