Her Majesty Queen Elizabeth, Queen of Canada, has officially opened the renewed Canada House on Trafalgar Square – and  the Similkameen Valley-based Clos du Soleil Winery was on hand to add to the celebrations.
"An absolute honour, we're elated that we are here and able to showcase what Canada, and BC specifically, can do," said winery Founder Spencer Massie from London. "It's an exciting time for the Canadian wine industry – we are crafting top world class wines – and on the cusp of them being acknowledged as such internationally."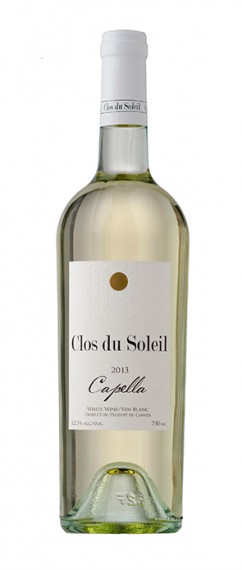 The wine presented was their flagship white 2013 Capella, a classic old world style blend of Sauvignon Blanc and Semillon, barrel fermented in very small lots. It was previously declared the Best White Wine overall at the 2011 OKanagan Wine Festival BC Wine Awards and a fitting milestone for this highly focused artisan winery with limited production and a tight portfolio of wines.
"I am delighted that so many leading Canadian firms were eager to participate in helping us to celebrate the Official Opening of Canada House on Trafalgar Square in true Canadian style," said Canada's High Commissioner to the UK, Gordon Campbell. "I would like to personally thank Clos du Soleil Winery for their generosity. They have indeed brought some of Canada's finest to the very heart of London."
For the first time in more than 50 years, the revitalized Canada House brings together all Canadian high commission staff under one roof. The project to return Canada House to its former glory and connect it to the adjacent building on Cockspur Street emphasizes the key historic links between Canada and the United Kingdom.
The revitalized Canada House serves as a showcase for Canadian art and design and features more than 300 pieces, among them works by Emily Carr, Arthur Lismer—a member of the original Group of Seven—and Gordon Smith, another renowned Canadian painter, as well as photographs by Edward Burtynsky and sculptures by Gathie Falk and Joe Fafard, among many others.