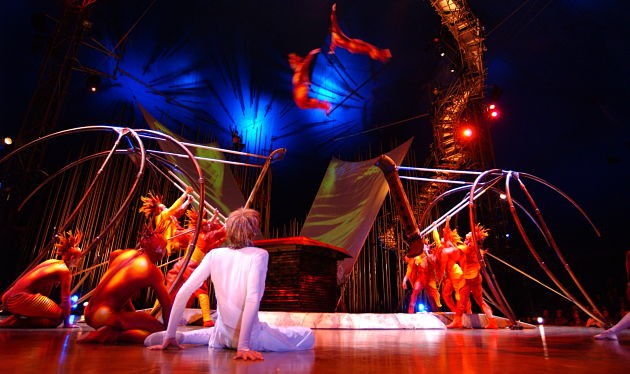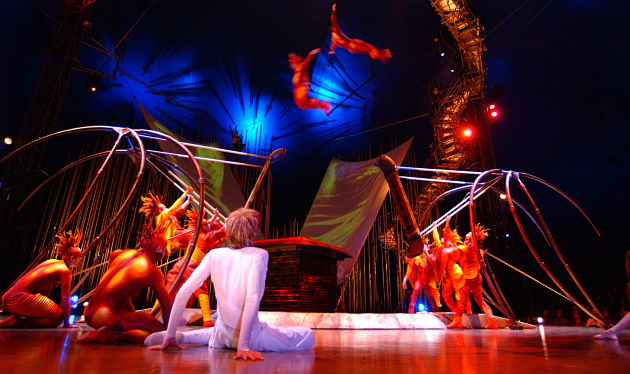 Varekai descends from the Sky into the South Okanagan Events Centre
Photo by Patrick Bernath
A dormant volcano, a mystical forest and an ancient prophecy… The adventure of Icarus begins as Cirque du Soleil performs Varekai at the South Okanagan Events Centre. The show in Penticton will run from May 13 to 17.
From the sky falls a solitary young man, and the story of Varekai begins. Parachuted into the shadows of a magical forest, a kaleidoscopic world imbued with fantastical creatures, a young man takes flight in an adventure both absurd and extraordinary.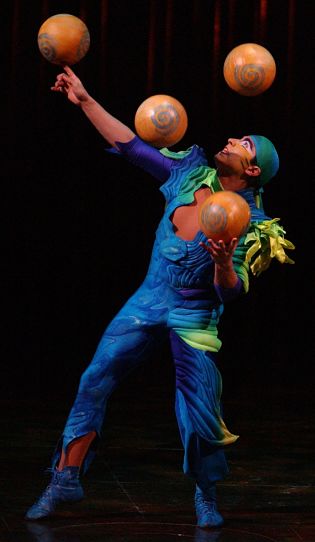 Varekai was conceived by Cirque du Soleil 's new generation artistic team including writer and director Dominic Champagne, acclaimed for The Beatles show LOVE and the sensual Zumanity, both Las Vegas stalwarts. Varekai engages the spirit and art of the circus tradition with jaw-dropping acrobatic choreography set to beautifully-crafted original music.
The word Varekai (pronounced ver·ay·'kie) means "wherever" in the Romany language of the gypsies the universal wanderers.  The production pays tribute to the nomadic soul, to the spirit and art of the circus tradition, and to those who quest with infinite passion along the path that leads to Varekai.
From a group of 20 street performers at its beginnings in 1984, Cirque du Soleil is now a major Quebec-based organization providing high-quality artistic entertainment. They have brought wonder and delight to more than 155 million spectators in more than 300 cities in over 40 countries on six continents
Cirque du Soleil will perform in Penticton  for seven performances only, including a Sunday matinee on May 17.
Tickets range from $45 to $100 and are available at www.cirquedusoleil.com/varekai and www.ValleyFirstTix.com, by calling 1.877.SOEC.TIX (763.2849) or in person at the Valley First Box Office (at the SOEC) and Wine Country Visitor Centre.