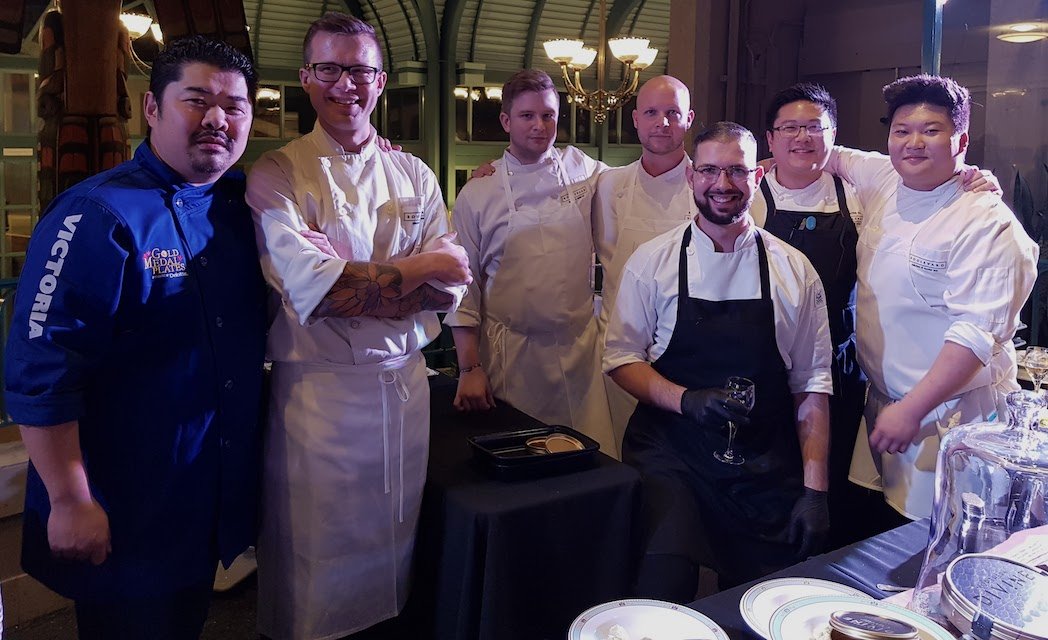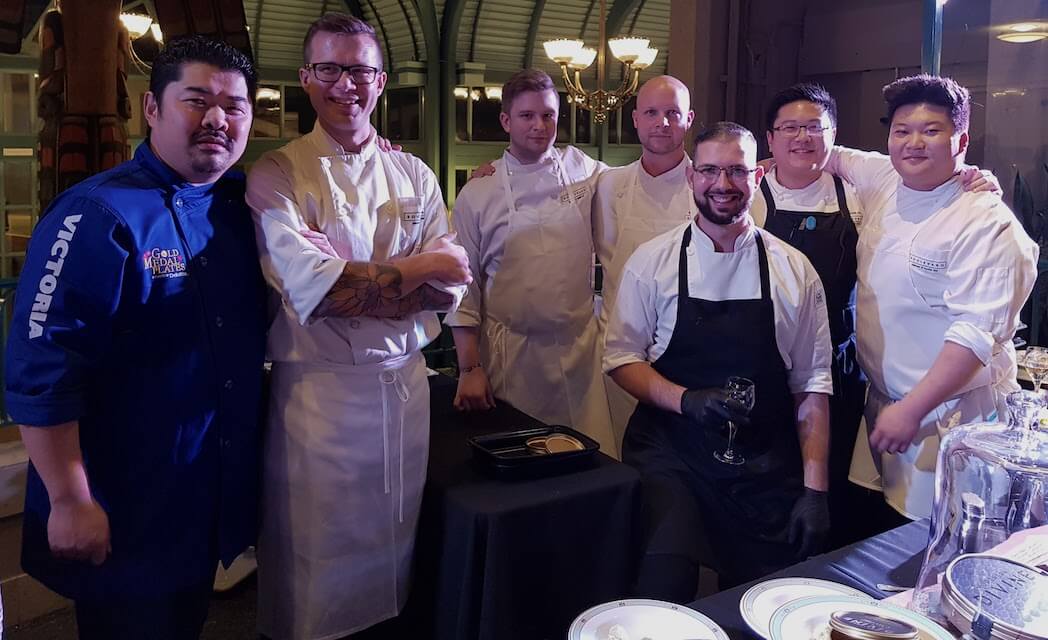 The 2018 Canadian Culinary Championships (CCC) is taking place this weekend in Kelowna, February 2 and 3.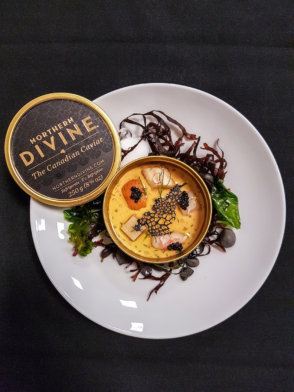 Representing BC is Chef Alex Chen of Boulevard Kitchen & Oyster Bar in Vancouver. Chen took top spot in the Victoria championships.
He chose to create his gold medal dish inside an empty tin of Northern Divine caviar. Inside the tin, wild B.C. shellfish were set in a rich custardy chowder, including Dungeness crab, horse clam, side stripe shrimp, geoduck clam and sea urchin. Three were topped with a little Northern Divine sturgeon caviar.
In Kelowna, the eleven national chefs will compete for gold as they participate in three grueling events over two days testing their skills, creativity and endurance. Each of the eleven chefs competed in their home city/province at a Gold Medal Plates event.
"This competition is a test of skill, creativity and endurance," says James Chatto, national culinary advisor and head judge. "Each chef has been training in their kitchens preparing themselves for this weekend. Our judging team is excited for this years' competition, we once again have some incredibly talented and creative chefs competing."
The first event involve a mystery wine. Each chef must create a dish with local ingredients that complements the wine. They will spend Friday morning shopping for the ingredients for their dish that will be served to the 400 guests attending the event that evening. In addition to the challenge of the mystery wine pairing, their budget of $500 must feed all guests that evening.
The second phase is the Black Box competition where the chefs are locked into a room until it is their turn to compete. Presented with a box of ingredients sourced from across Canada, each Chef has 10 minutes to determine what dish they will create using the ingredients and then have 50 minutes to prepare their dish to present to the judges.
The final competition is the Grand Finale where chefs will create their best dish, many have shipped the ingredients with them as they traveled to Kelowna. The finale closes with the announcement of the top three medal winners being called to the podium.
There are limited tickets available for Friday's Mystery Wine Pairing and Saturday's Grand Finale events. Tickets can be purchased online at www.goldmedalplates.com.
Participating chefs include:
Alex Chen – Boulevard Kitchen & Oyster Bar, Vancouver, representing British Columbia
Shane Chartrand – SAGE, representing Edmonton
Blake Flann – BLAKE from Canmore, representing Calgary
David Vinoya - Wild Sage Kitchen & Bar, representing Regina
James McFarland - University of Saskatchewan, representing Saskatoon
Mike Robins - Sous Sol, representing Winnipeg
Lorenzo Loseto - George Restaurant, representing Toronto
Briana Kim - Café My House, representing Ottawa
Éric Gonzalez - L'Atelier Joël Robuchon, representing Montreal
Barry Mooney – Gio, representing Nova Scotia
Nick Jewczyk - The Fifth Ticket, representing St. John's
Net proceeds from the Canadian Culinary Championships are provided to the Canadian Olympic Foundation which supports Olympic athletes and high performance programs. Since 2004, Gold Medal Plates has generated over 12 million for Canada's Olympic athletes.