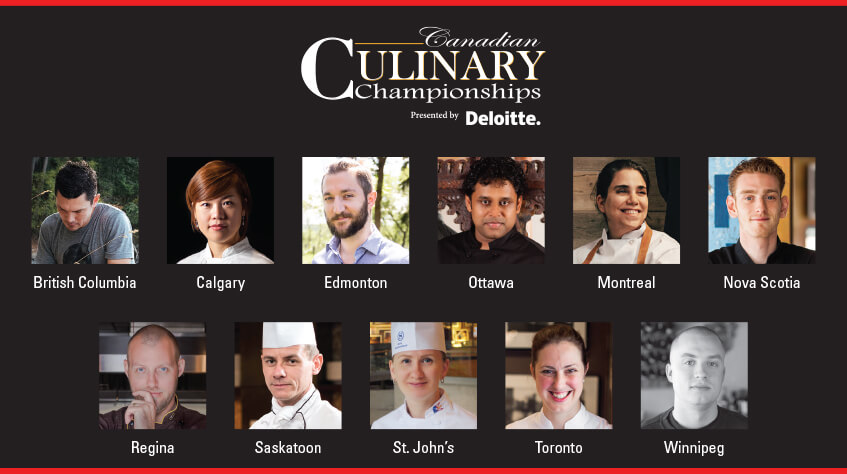 The 2017 Canadian Culinary Championships (CCC) presented by Deloitte. is taking place this weekend in Kelowna, BC February 3-4, 2017. The eleven competing chefs will be aiming for gold as they compete in three events over two days testing their skills, creativity and endurance.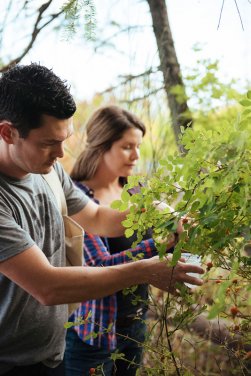 Each of the chefs competed in their home city/province at a Gold Medal Plates event in the fall of 2016. The Gold winning chefs are now arriving in Kelowna, the home of the Canadian Culinary Championships.
Competing for BC is Jesse McCleery from Pilgrimme restaurant on Galiano Island. Originally from Winnipeg, Jesse McCleery began his culinary career at the age of 15 working in Winnipeg's best restaurants. After moving to British Columbia in 2000, Jesse has since worked in some of the province's top restaurants and resorts and is continually searching ideas in food and our relationship with our environment.
Our dish from @GoldMedalPlates #goldmedalplates #GMPVictoria Hay baked & smoked rutabaga, onion, sourdough, pear #gold #whatanight pic.twitter.com/eBDCUuqmCT

— pilgrimme (@pilgrimme_rest) November 19, 2016
On Thursday, chefs will will each receive a bottle of a mystery wine. The next morning they are tasked with the challenge of shopping locally for ingredients and ultimately creating a dish that will complement the mystery wine.  They will have been given only $500 for the ingredients and must create a dish that will impress the national judges and the 400 guests in attendance. The guests will enjoy the dishes from each of the 11 competing chefs while sipping on the Mystery Wine. (Follow Kelowna's Mark Filatow's journey in 2013. )
Last Minute Mystery Wine Tickets
If you're one of those last-minute folks, you're lucky. Tickets are still available for the Mystery Wine Event.
"It is always so amazing to see the variety of tantalizing dishes that have been created, and yet each chef had the same wine to work with," says David Lawrason, the Gold Medal Plates national wine advisor.  "This is an event not to be missed!"
Black Box
The second competition is the black-box competition where the chefs are secluded into a room until it is their turn to compete. Chefs are called one at a time and are presented with ingredients sourced from across Canada. Each chef has 10 minutes to determine what dish they will create using the seven ingredients and then he or she has 50 minutes to prepare their dish and present to the judges.
The final competition is the Grand Finale where the chefs will create their ultimate dish to wow the judges and the guests paired with a Canadian beverage.  Most of them have shipped the ingredients with them as they traveled across Canada to Kelowna. The finale closes with the announcement of the top three medal winners being called to the podium and the bragging rights for one to be called the Canadian Culinary Champion.
Chefs Competing at the 2017 Canadian Culinary Championships:
BRITISH COLUMBIA:   Jesse McCleery – Pilgrimme, Galiano Island
EDMONTON:      Eric Hanson – Prairie Noodle Shop
CALGARY:          Jinhee Lee – Foreign Concept
REGINA:             Garrett (Rusty) Thienes – Harvest Eatery and Fresh Market
SASKATOON:    Scott Torgerson – Radisson Hotel Saskatoon & Aroma Resto Bar
WINNIPEG:         Jesse Friesen – Pizzeria Gusto
TORONTO:         Amanda Ray – Canteen Restaurant
OTTAWA:            Joe Thottungal – Coconut Lagoon
MONTREAL:       Sophie Tabet – Chez Sophie
HALIFAX:            Mark Gray – Battery Park Beer Bar & Eatery
ST. JOHN'S:        Ruth Wigman – Oppidan
Net proceeds from the Canadian Culinary Championships are provided to the Canadian Olympic Foundation which supports Olympic athletes and high performance programs. Since 2004, Gold Medal Plates has generated over 12 million for Canada's Olympic athletes.