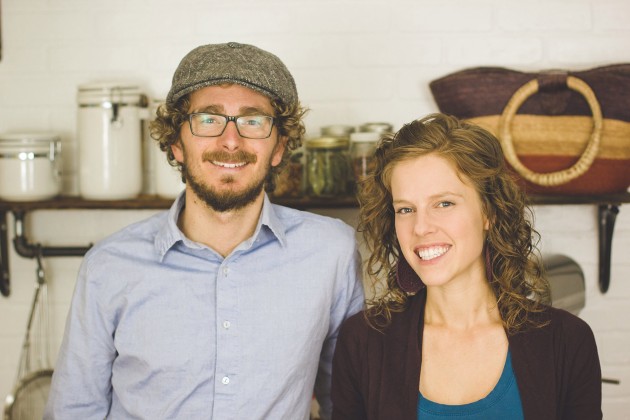 Third-year Okanagan College Business Administration student Matthew Knegt and his wife Nicole are in the throes of a real-life adventure in business development that is focused – at least for now – on the online activities of one of the world's best-known chefs, Britain's Jamie Oliver.
The Knegts have been operating a small gluten-free bakery for the past three years, well-known and patronized by customers of the Kelowna Farmers' Market.Four Spoons Gluten Free Bakery was an enterprise born of Nicole's need for a special diet because of her allergies and food sensitivities.
In January 2014, the couple decided to take the business down another path, one focused on education, special diets, and cookbooks. In November they closed their bakery. An effort to raise funds to produce the cookbook failed, but they realized during the process that what they loved to do was to produce videos.
"We thought 'why not send a creative package to Jamie Oliver's Food Tube?' Jamie is socially focused, which we love, and his Food Tube channel is innovative and is all about quality."
"We decided that if we were going to garner the attention of Oliver's production company, we had to do something different," says Matthew. That involved getting a local company to laser-cut a large piece of cardboard in the shape of a piece of toast, and write on it "Gluten-free bread can taste like cardboard. A special-diets Food Tube channel could help change this." (Food Tube is the largest food-focused community in Europe and boasts nearly a million subscribers).
Nicole took the challenge of getting the production company's attention a step further. The video produced for consideration involved taking a recipe from one of Oliver's latest cookbooks for profiteroles (creampuffs) and turning it into a gluten-free, delicious recipe.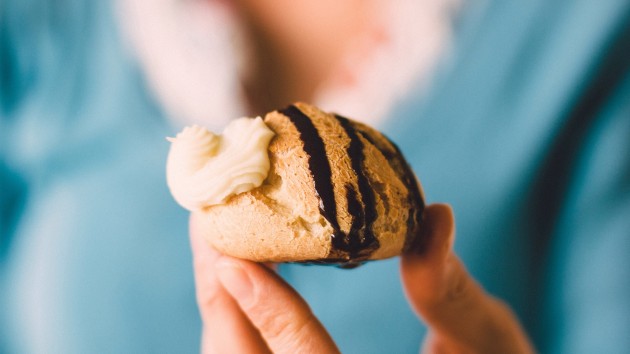 The Knegts are the only Canadians who have so far cracked the Fresh Talent playlist. Seven of the nine competitors are from London, England, and the other is from Dublin, Ireland. The Food Tube producers have dubbed Nicole "the Canadian Queen of gluten-free baking."
While the couple have been developing their business Matthew has been savouring his studies at Okanagan College in the business administration program, and he's found the recipe for education remarkable. "The small class sizes are great but what I appreciate most are the professors who can teach, impart their knowledge and bring their industry and life experiences to the classroom."
"Our goal is to develop an online resource that will help people with special diets meet their needs," explains Matthew. "Social responsibility is in the DNA of our company."
While the way forward with Four Spoons isn't mapped at this point, Knegt knows now is the time to take advantage of the opportunity provided by Oliver and his enterprises.
And that includes trying to convince as many people as possible to watch their online video and provide a thumbs up for the possible partnership between an Okanagan-based enterprise with one of the world's best-known, socially-focused chefs.