Katherine Palmer Gordon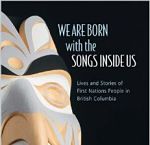 Format: Paperback
Osoyoos Indian Band Chief Clarence Louie is a contributor to this collection of compelling and meaningful stories about inspirational First Nations people living in British Columbia. Shattering stereotypes, this book gathers the thoughts and hopes of a broad spectrum of young First Nations people.
More at harbourpublishing.com.