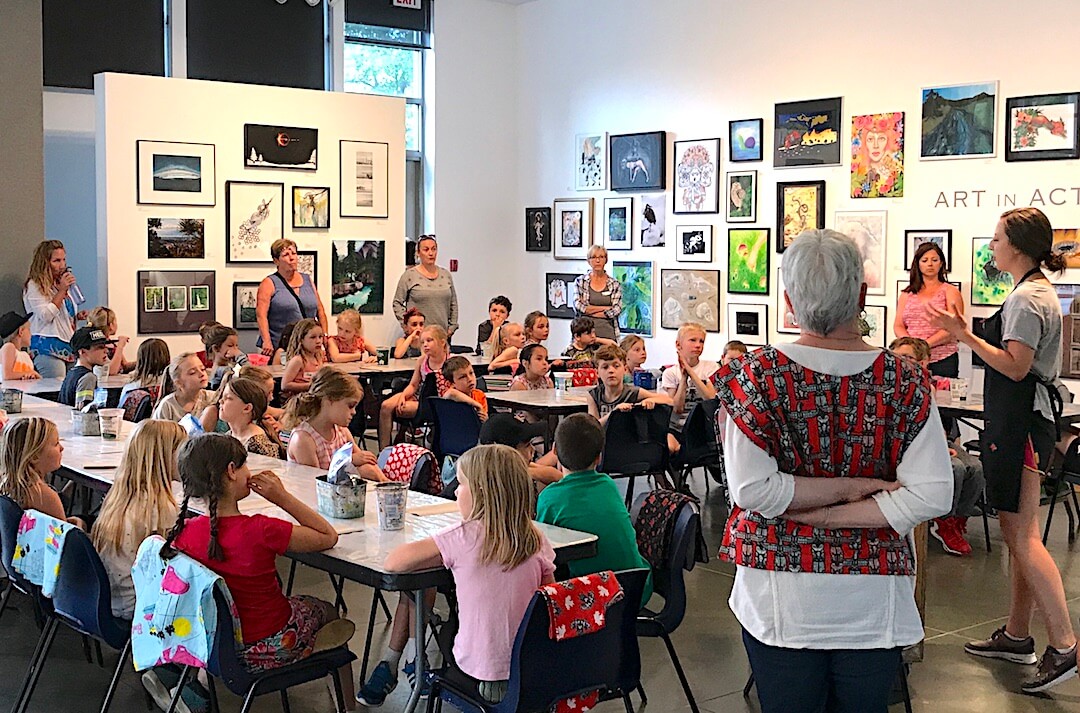 The Kelowna Art Gallery is currently recruiting volunteer docents (tour guides) for their 2018/19 school tour program. These volunteers lead students on exhibition tours, facilitate discussions about what they see, and assist with hands-on art activities. Interested applicants should enjoy a creative atmosphere and working with students.
"Becoming a volunteer docent at the gallery was one of the most rewarding new adventures I had last year," says volunteer Marguerite Berry. "Not only did I learn more about art, but I got to share and experience it along with hundreds of local students. It was remarkable to hear the keen observations and see the incredible works of art these young people made."
Each year the school tour program welcomes over 6,000 Kindergarten to Grade 12 students from schools throughout the Central Okanagan. For many students, this visit is their first experience in a public art gallery.
"Our primary goal is for students to have a positive and meaningful experience in connection with visual art," says Laura Wyllie, education and public programming coordinator. "The tours provide a fun, creative extension to the students' in-class learning and are designed to help them engage their creative and critical thinking skills."
All docents receive full instruction on the content of each exhibition and are trained to work with students in an art gallery setting. They also receive a complimentary membership to the Gallery, along with many other perks. Docents are asked to make a commitment of two daytime hours per week, from September to June.
New and returning volunteers are asked to submit an application form to the Kelowna Art Gallery no later than Monday, September 17. Application forms are available online or in person at the gallery. For more information please call the Gallery at 250-762-2226. Visit online at kelownaartgallery.com.