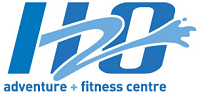 Sunday, October 20, 2013
12 pm to 4 pm
4075 Gordon Drive
Map and Directions | Register
Description:
We're celebrating our 25th Anniversary with a splash. We've partnered with Kelowna's H2O Adventure & Fitness Centre – Voted Best Place for Family Fun by the readers of Okanagan Life – for a special $2.50 swim.
The H2O Centre, the largest publicly-owned water park in Canada, features three thrilling waterslides approximately 60, 80 and 90 metres long. A river run with waves and floating devices offers an exciting ride and the wave pool creates waves up to 1.5m high. The children's water play area is packed with toys, spray nozzles, jets and pull valves.
The water park also features the FlowRider, an ocean wave surf simulator that is ideal for the boogie border. Splash into the Olympic-sized 50-metre swimming pool from the diving boards.
Your registration provides you with a coupon. The admission price of $2.50 must be paid upon entry.
Register