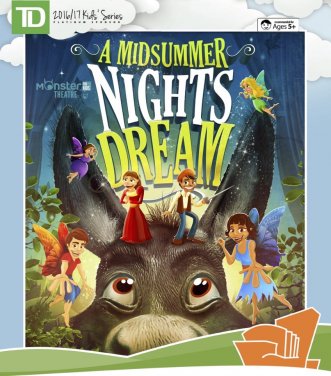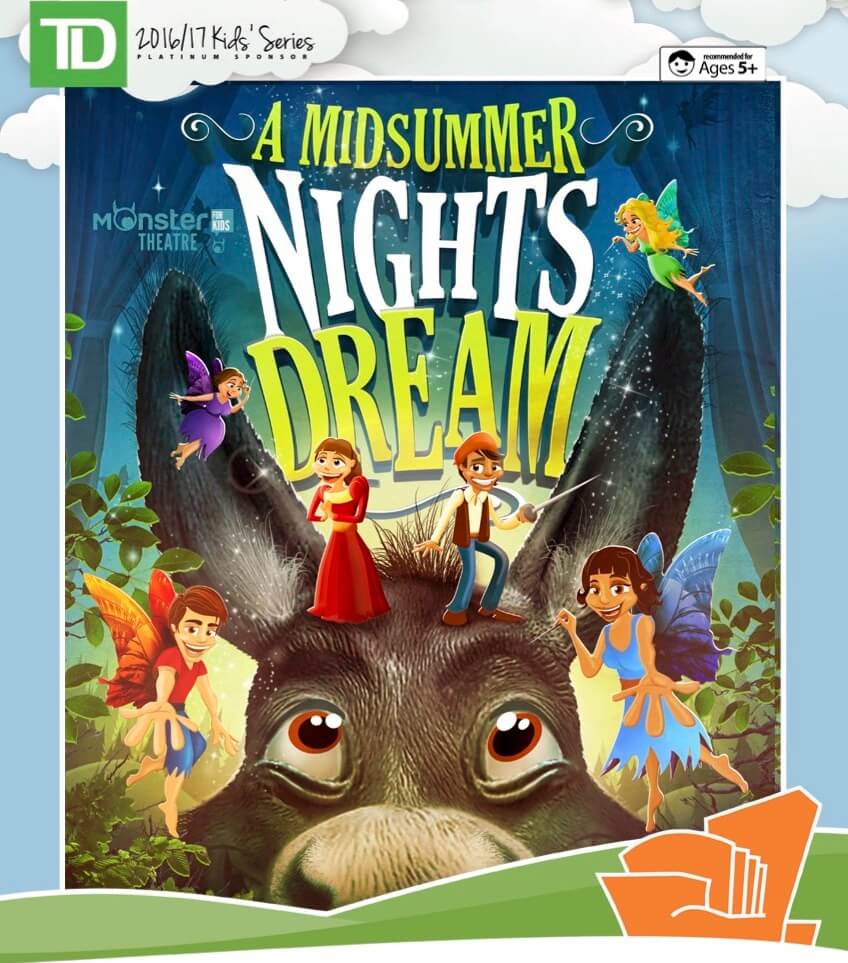 The Vernon and District Performing Arts Centre proudly presents Monster Theatre's, A Midsummer Night's Dream on Sunday, April 30 2017 at 2:00pm. A Midsummer Night's Dream is the final performance in the Society's 2016/17 Kids series.
This  brand-sparkling new adaptation of Shakespeare's whimsical classic about fairies, love potions and talking donkeys, was made just for kids.
In this version, William Shakespeare acts as a cutting edge emcee who enlists the help of the audience to help him put on a play. Using Improvisation and the audience's imaginations, Shakespeare carefully guides the students as they recreate A Midsummer Night's Dream.
By the end of A Midsummer Night's Dream audiences will feel like they themselves came up with the plot twists, the characters and the comedy of this unforgettable show. Along the way they will learn about the elements of storytelling, the incredible variety and power of the English language and the wonder of William Shakespeare.
Since 2000, Monster Theatre of Vancouver has been developing shows that are accessible and exciting for young and mature audiences alike.
Tickets for A Midsummer Night's Dream are $12 for all seats. Call Ticket Seller at 250-549-SHOW (7469) or go to www.ticketseller.ca for tickets and more information. Recommended for ages 5+.
---
The Vernon and District Performing Arts Centre thanks the following sponsors for their generous support:
The Toronto Dominion Bank, Silver Star Motel, The Vernon Morning Star, Sun FM 105.7, The Okanagan Advertiser, Reginal District of North Okanagan, The British Columbia Arts Council, and The Government of British Columbia.