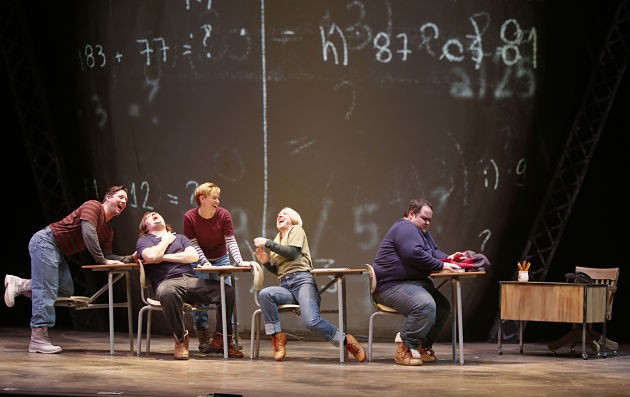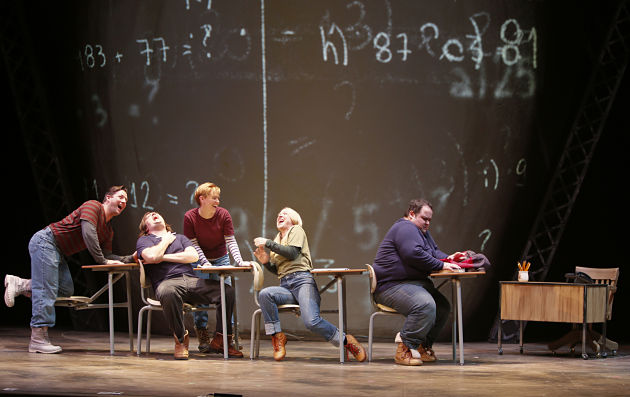 The Vernon and District Performing Arts Centre Society proudly presents Vancouver Opera's production of Stickboy on Thursday, February 25 at the Vernon and District Performing Arts Centre. Stickboy is the fourth of five shows in the Society's 2015/16 Theatre Series.
Created by world-renowned spoken-word artist Shane Koyczan and composer Neil Weisensel, Stickboy is bravely autobiographical, beautifully poetic, visually innovative and musically memorable.
The inner life of a young boy is at the heart of this moving and meaningful new opera. Stickboy confronts the uncomfortable reality of a society struggling with its own fear and insecurity, a society that seeks conformity and uniformity at the expense of those who are different.
Vancouver Opera in Schools is one of the largest opera touring programs of its kind in Canada. Started over 40 years ago, VOIS maintains a tradition of professional opera performances in schools throughout British Columbia. Each season, VOIS introduces the power and beauty of opera to children and their families in schools and community venues across BC.
This VOIS touring production of Stickboy is adapted from VO's inaugural production into a 60 minute visually stunning production and features visuals designed and animated by Giant Ant, the producers of Koyczan's monumentally popular video To This Day.
Tickets for Stickboy are $29 for adults, $26 for seniors and $24 for students. Call the Ticket Seller Box Office at 250-549-SHOW (7469) or log on line to www.ticketseller.ca for tickets and more information.
The Vernon and District Performing Arts Centre thanks the following sponsors for their generous support: the Vernon Morning Star, the Okanagan Advertiser, the British Columbia Arts Council, the Regional District of the North Okanagan, and the Department of Canadian Heritage.