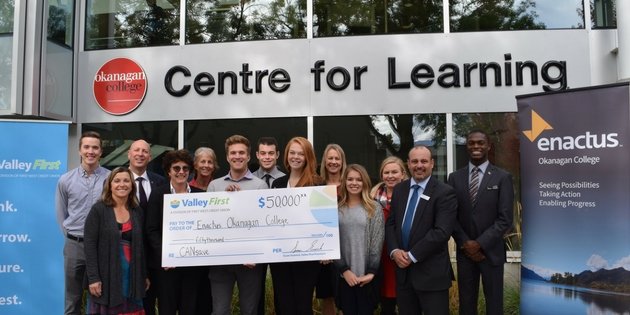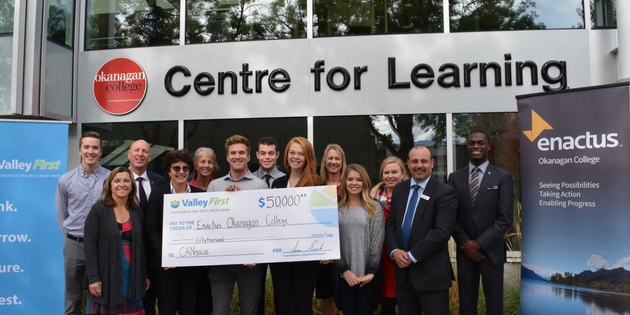 CANsave, a financial literacy program designed in 2015 by college students has caught the attention of teachers throughout BC, and Valley First is stepping up to lend its support.
Valley First initially pledged $25,000 to the program but upon seeing the overwhelming teacher demand for the program, the local credit union has doubled its support to $50,000 to help Enactus Okanagan College students expand the program to more BC schools.
In addition to this financial support, Valley First staff will be volunteering as guest instructors in some of the local classrooms. Aimed at teaching primary school students critical lessons about debt and the importance of saving money, and giving to charity, CANsave offers students the opportunity to experience financial responsibility firsthand.
"This is an incredible commitment," says Abbey Jones, a fourth-year Okanagan College Business Administration student, who is also one of the leaders of the CANsave program. "Valley First has been with us every step of the way since we launched our pilot program last year. Their latest donation will allow us to take CANsave out to all the teachers and schools who have expressed an interest in the program. This is a phenomenal opportunity for us to expand the program and enable more kids to learn about financial literacy."
With help from Valley First and from the Central Okanagan Foundation, the Enactus OC students established a website over the summer that introduced the CANsave program to approximately 40 Central Okanagan teachers just before school recommenced this fall.
For more information about CANsave, visit cansaveoc.ca.