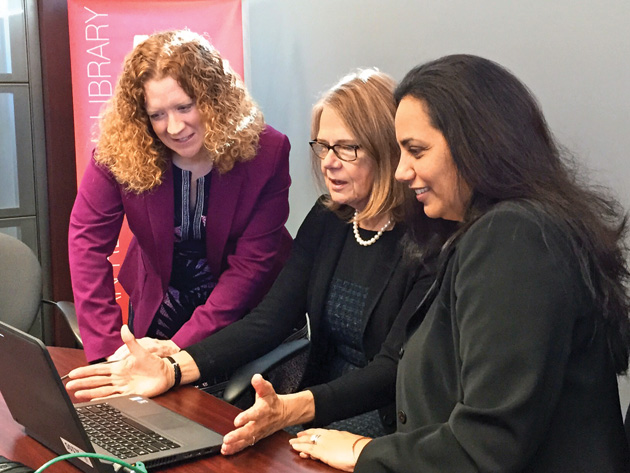 The UBC Innovation Library, located on the second floor of the Kelowna Branch of the Okanagan Regional Library (ORL), is a space that provides public access to UBC's academic databases, including more than two million journals and ebooks.
"The Innovation Library is the product of a partnership that is unique in Canada and offers a new model for university libraries of the 21st century," says Deborah Buszard, UBC deputy vice-chancellor and principal of the Okanagan campus.
The library is the direct result of community consultation where Kelowna-area residents, businesses and community groups expressed a desire to gain access to the UBC library, but with the convenience of a downtown location.
The Innovation Library is a two-year pilot project, funded partially by the Irving K. Barber Learning Fund and a private British Columbia-based foundation.