The Cottages is the best-selling waterfront community in the South Okanagan, with 126 homes sold to date.
It is a spectacular gated community of detached homes ranging in price from the high $300s to over $1 million, with most homes in the $450,000 to $500,000 range. The 70-acre property is located on the northeast corner of Osoyoos Lake near some of the region's best known wineries such as Black Hills and Burrowing Owl.
The project has 1,800' of waterfront, over 500' of sandy beach, two swimming pools, a 7,000 sq. ft. community centre, 20 acres of green-space for all to enjoy, boat slips, walking trails, and many other amenities. Twelve different standard floor plans are available and all homes can be fully customized. If you are retired, about to retire or need a spectacular vacation property, The Cottages is the place to be.
For more information visit www.OsoyoosCottages.com or call 1.855.742.5555.
PROMOTION
Published annually, Okanagan Life Progress presents
Okanagan Valley business stories told by the people behind them.
For advertising details, see Share Your Story of Progress.
As seen in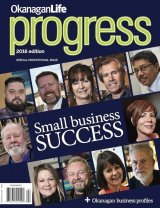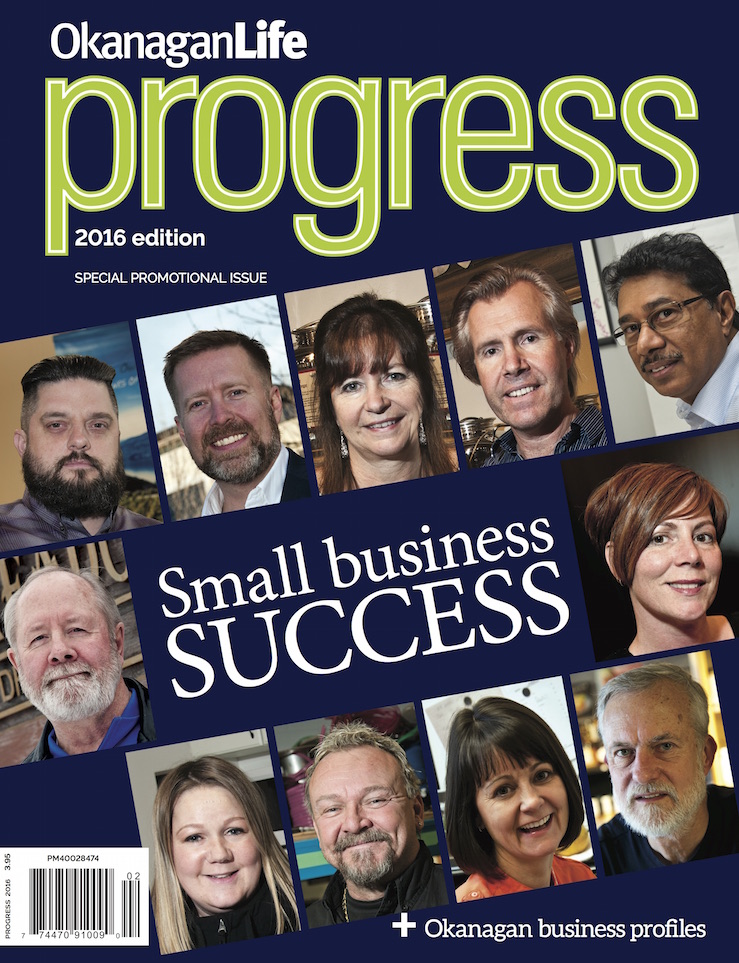 The 2016 Progress magazine celebrates Okanagan business stories. Our cover story by writer Bruce Kemp celebrate Small Business Success in the Okanagan. Our Review column Self-employed includes some poignant words from well loved writer…