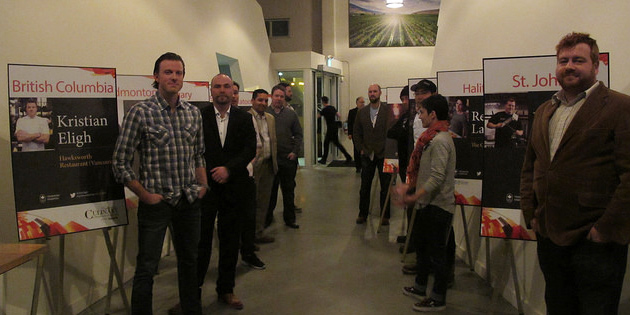 Kelowna, home of The Canadian Culinary Championships is set to host award-winning Chefs from across Canada for a weekend-long "Celebration of Canadian Excellence" from February 5-6, 2016 as part of the illustrious Gold Medal Plates.
Kelowna's Gold Medal Plates reflects the culmination of a long, thrilling and at times gruelling series of The Canadian Culinary Championshipspresented by Deloitte competitions held in 2015 in Canadian cities from coast to coast to result in eleven Gold Medal award-winning Chefs. Converging in Kelowna in February, the 'best of the best' will compete in The Grand Finale to determine Canada's 2016 Gold Medal Plates' Chef Champion.
"There is no other event like this in Canada," comments Tourism Kelowna CEO Nancy Cameron. "The Canadian Culinary Championships reflects the spirit of our city and region where every day we celebrate excellence in wine, cuisine, sports and culture. Kelowna is thrilled to host these esteemed Chefs as well as our participating wineries, sponsors, Olympic guests and incredible musicians who together make this the hottest ticket in town at the coldest time of the year!"
The Canadian Culinary Championships Kelowna events highlights include: Mystery Wine Pairing at Delta Grand Okanagan (Feb 5), The Black Box Competition at Okanagan College Culinary Arts Department (Feb 6) and The Grand Finale at Delta Grand Okanagan (Feb 6) featuring the music of Barney Bentall (Legendary Hearts) and John Mann, Geoffrey Kelly and Matthew Harder from Spirit of the West. Chef judging will be led by James Chatto, Gold Medal Plates' National Culinary Advisor and Head Judge and includes the following participating Gold Medal Chefs:
REPRESENTING BRITISH COLUMBIA – Alex Chen – Boulevard Kitchen & Oyster Bar, Vancouver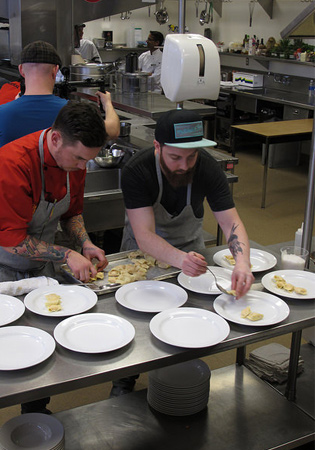 REPRESENTING CALGARY- Matthew Batey – The Nash Restaurant & Off Cut Bar
REPRESENTING EDMONTON- Jan Trittenbach – Solstice Seasonal Cuisine
REPRESENTING REGINA – Jonathan Thauberger – Crave Kitchen + Wine Bar
REPRESENTING SASKATOON – Darren Craddock – Riverside Country Club
REPRESENTING WINNIPEG- Norm Pastorin – The Cornerstone Bar & Restaurant
REPRESENTING TORONTO – Stuart Cameron – Byblos
REPRESENTING OTTAWA – Marc Lepine – Atelier
REPRESENTING MONTREAL – Guillaume Cantin – Les 400 Coups
REPRESENTING ST. JOHN'S – Roger Andrews – Relish Gourmet Burgers
REPRESENTING HALIFAX – Martin Ruiz Salvador – Fleur de Sel, Lunenberg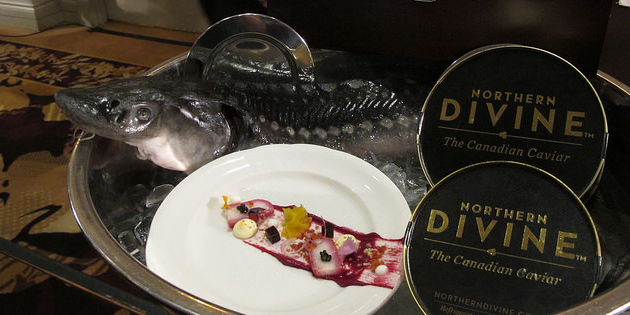 "We are so proud to bring together a star-studded cast of chefs, athletes, and performers to celebrate the spirit of achievement," says Stephen Leckie, CEO and Co -Founder of Gold Medal Plates and the Canadian Culinary Championships.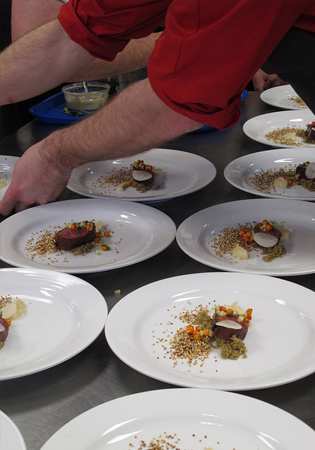 "All three competitions over 2 days in February to place Canada's top chefs on the podium, are wildly exciting. To top it all off, our Kelowna audience gets to meet the competing chefs, each with a fire in their belly, and be entertained by some of our country's best musical talents. It's like a grand bazaar of Canadian gilded excellence. And it is so much fun that it's easy to forget that the whole endeavor has raised nearly 11 million dollars and counting for Canadian Olympic Foundation, in support of Canadian Olympic athletes."
Those interested in sponsorship opportunities or to purchase tickets for the Kelowna events may do so by calling 647-328-0149 or on-line at www.goldmedalplates.com.
About Canadian Culinary Championships
The Canadian Culinary Championships is the finale of Gold Medal Plates – the ultimate celebration of Canadian Excellence in cuisine, wine, entertainment and athletic achievement. Celebrated in eleven cities across Canada in 2015, Gold Medal Plates featured superb wines and the premier chefs in each city in a competition to crown a gold, silver and bronze medal culinary team in each city, and subsequently nation-wide at the Canadian Culinary Championships.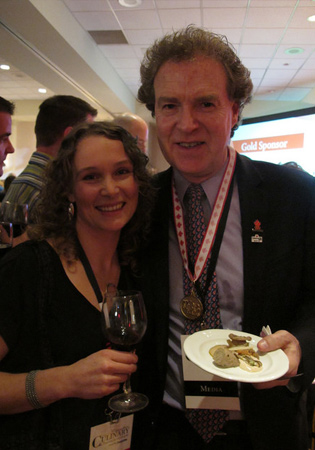 Founded in 2003, the goal of Gold Medal Plates is to raise substantial funds for Canada's high performance athletes, while celebrating Canadian excellence. Since 2004, this event has received tremendous support and accolades all across Canada, and generated a combined net total of nearly $11 million for Canada's Olympic athletes! For more information, visit the Gold Medal Plates website www.goldmedlaplates.com
The Canadian Olympic Foundation – Beneficiary of the Events
Net proceeds from Gold Medal Plates are given to the Canadian Olympic Foundation to support athletes through high performance programs such as Own the Podium. To learn more about the foundation and the programs it funds, please visit www.olympicfoundation.ca.