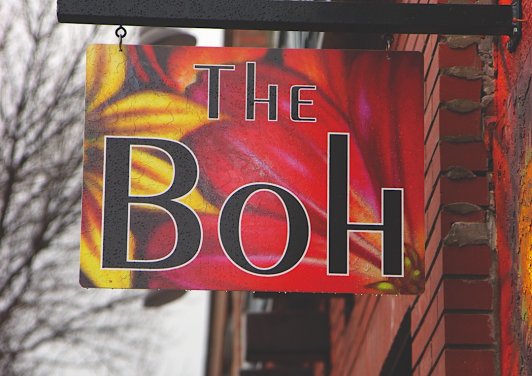 Bohemian Café & Catering
Savvy visitors know the best way to find a great restaurant is to follow the locals. And in Kelowna, that trail leads straight to The Boh.
Year after year, the Bohemian Café wins kudos in Okanagan Life's Readers' Choice Best Restaurant Awards. The 2016 results showcase this funky downtown eatery's broad appeal with accolades in five categories including Best Lunch, Best Vegetarian and Best Sandwich, and winning the Best Breakfast and Best Caterer categories.
Specifically geared to breakfast and lunchtime diners, The Boh's menu features fabulous, home cooking-inspired meals prepared from fresh local and organic ingredients. Food is served in what can only be described as eclectic surroundings by a staff that wrote the book on teamwork. Dine in, take your meal on the patio with a side of sunshine and people-watching, or get The Boh to cater your event anywhere in the Valley.
Open Wednesday to Sunday at 524 Bernard Avenue, check out bohemiancater.com for more details.
PROMOTION
Published annually, Okanagan Life Progress presents
Okanagan Valley business stories told by the people behind them.
For advertising details, see Spotlight on Okanagan Business.
---
As seen in
[downloads ids="145461″]