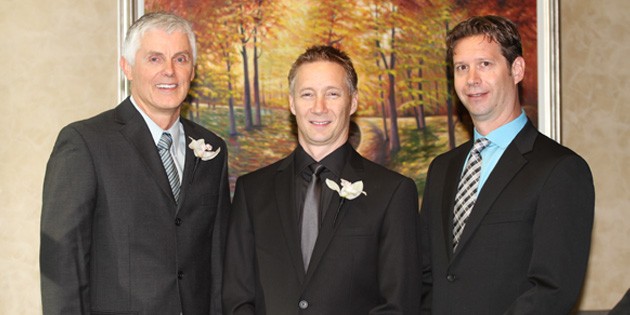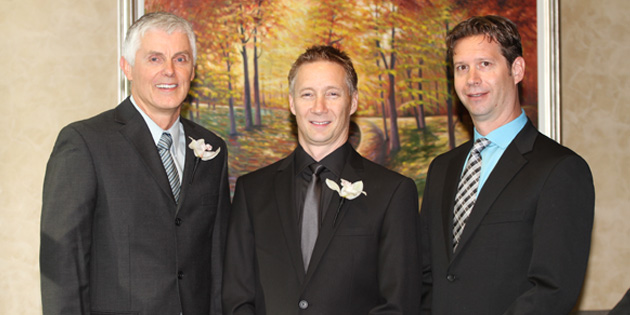 During the Doctors of BC Awards Ceremony held in Vancouver earlier this month, the Across the Lake Swim Society received the Doctor of BC's Excellence in Health Promotion Award for their commitment to funding the YMCA Okanagan Swims program.
"This is a significant achievement," says Dr. Mark Fromberg, local physician and President of the Across the Lake Swim Society. "This award shows that doctors across the province recognize the impact this program has on the health and wellbeing of our next generation. Along with the YMCA of Okanagan, we want to make sure every child has the opportunity to learn the basic swim skills necessary to stay safe in and around the water."
The YMCA Okanagan Swims program provides free swim lessons to all children in grade three throughout School District #23. It covers their transportation to and from school providing kids with three, one and a half hour sessions with forty five minutes of individual instruction and forty five minutes of water activity to give them the chance to master basic skills in the water.
Five hundred Canadians drown each year. With the abundance of water sources in the Okanagan and with drowning being the second leading cause of death for children under the age of ten, the YMCA Okanagan Swims program addresses an important need in our community.
The Across the Lake Swim Society and the YMCA of Okanagan have a collective goal to increase the number of kids accessing swim instruction every year. "We hope this program will eventually support other grades in the Okanagan and possibly province-wide," Says Randall Wight, Senior Aquatics Manager at the YMCA of Okanagan. "The more kids we help, the healthier our communities will be."
Visit ymcaokanagan.ca to learn more about this program and/or contact Randall Wight at 250-491-9622 ext. 405 for information on future funding opportunities for growth.
Photo L to R: Dr. Mark Fromberg and Peter Rudd, Across the Lake Swim Society and Randall Wight, YMCA—at this month's Doctors of BC Awards Ceremony.