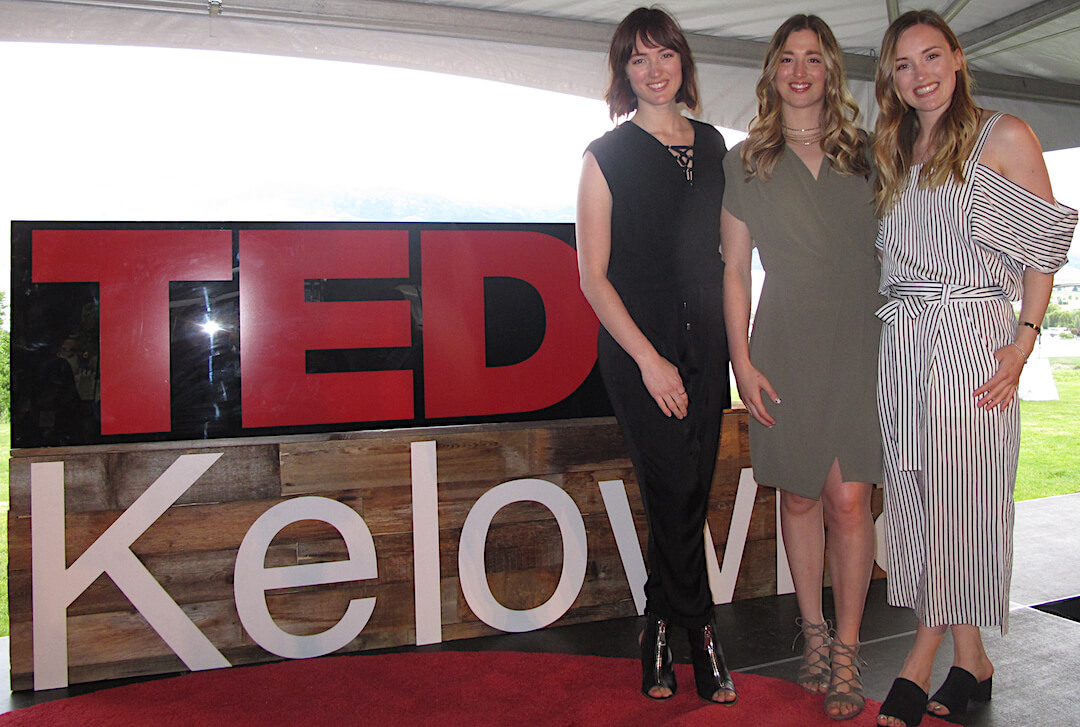 The 2017 TedxKelowna event was held at the stunning Quails' Gate winery property to a sold out crowd.
Speakers included Ft. McMurray Fire Chief Darby Allen. After decades of fighting fires, first in his native England before immigrating to Canada, he climbed the ranks to become the Fire Chief at Regional Municipality of Wood Buffalo. In his talks, Darby draws from his career to share guidelines for effective emergency response planning and management, as well as offers timeless tips on how to remain a calm, stoic and quick-thinking leader in urgent situations.
The crowd also heard from Ulrike Bahr-Gedalia, president and CEO of Digital Nova Scotia, the industry association for Nova Scotia's digital technologies sector. Ulrike's talk built from her favourite quote and own mantra: "The woman who follows the crowd will usually go no further than the crowd. The woman who walks alone is likely to find herself in places no one has ever been before." - Albert Einstein
The day ended in with the talk "In unity we find strength" by the outstanding acrobatic skiers and worldwide Olympic idols, Maxime, Chloé and Justine Dufour-Lapointe.
Ahead of the Game | Dr. Paul van Donkelaar and Karen Mason | TEDxKelowna
What We Learned From 350 Million Kids | Lane Merrifield | TEDxKelowna
How Autism can Make a Better World: 5 Things I Learned from a Fairy | Tasha Kheiriddin | TEDxKelowna
How invisible and misunderstood fungi shape the world around us | Dr. John Klironomos | TEDxKelowna
The little things in life... | Chief Darby Allen | TEDxKelowna
Redefining Leadership with Disruption and Humanity | Ulrike Bahr-Gedalia | TEDxKelowna
In Unity we find Strength | Dufour-Lapointe Sisters | TEDxKelowna