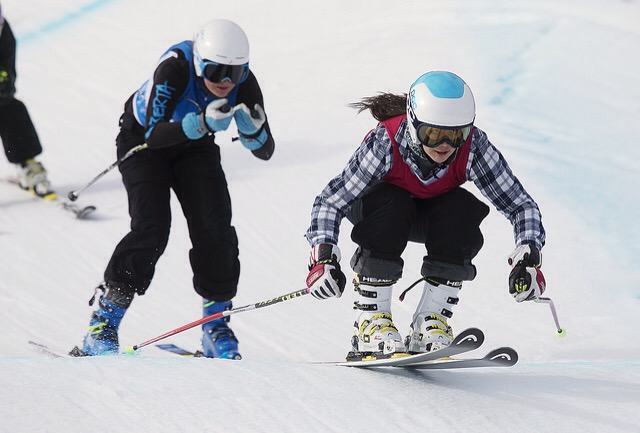 The 2015 Canada Winter Games came to a close with a fantastic celebration at the University of Northern British Columbia on March 1.
Team BC was proud to be the host province for these Games, the first time the Canada Winter Games have ever been held in British Columbia. After two weeks of incredible athletic accomplishments, community spirit, and cultural pride Team BC athletes, coaches, managers, and mission staff are heading back to their home communities to share their successes and experiences.
249 athletes showcased their commitment to sport through 88 podium performances including 21 gold, 34 silver, and 33 bronze medals. Team BC was third in the overall medal count behind Quebec with 141 medals and Ontario with 111 medals. The Canada Games also calculate flag points to track the overall team performance not just medal counts. Team BC had 270 points also placing the team third behind Quebec and Ontario.
"We are incredibly proud of our athletes who each contributed to achieving the performance goal of a top three finish," said Rob Needham, Team BC Chef de Mission. "Our entire team were tremendous ambassadors both on and off the field of play representing Team BC and the province at these home Games."
Outside of the field of play, Team BC athletes showed that they are leaders and ambassador for sport and in their communities. They contributed to the Team BC legacy projects that supported Big Brothers and Big Sisters Prince George and raised awareness to end bullying through the Pink Shirt Day campaign.
The Canada Games Council announced on March 1, that Team BC was chosen, for the second consecutive Games, as the recipient of the Claude Hardy Award which is bestowed upon the Provincial or Territorial Mission Team that best exhibits leadership, cooperation, integrity and esprit de corps. For the first time ever, the award was shared between two provinces with Team Saskatchewan as the other recipient.
"It means so much to our mission team to be recognized for our dedication and commitment to our athletes here at home," said Needham. "The host society in Prince George did such an incredible job organizing the Games. We felt part of the team and were proud to be part of their overall success."
Team BC will take part in the 2015 Western Canada Summer Games in Wood Buffalo and then the 2017 Canada Summer Games in Winnipeg.
Photo credits: Kevin Bogetti Smith