KGH Foundation benefits from community donations
When a seemingly healthy employee was suddenly struck by critical illness, a tight knit local business group was motivated to start a fundraising campaign. As a result, Gord Hayes, general manager of Kelowna's Johnston Auto Group BMW, recently presented a gift of $15,000 to the KGH Foundation.
The donation was inspired by the sudden heart attack of Ron Russell, service manager of Vernon Dodge Jeep. The money will go toward the purchase of state-of-the-art medical equipment and patient care items for the cardiac program at Kelowna General Hospital.
Throughout the month of April, a portion of the funds from the sale of each new or used vehicle purchased at the dealership was committed to KGH.
Meanwhile, a completely different community organization was tuning up to contribute in their own special way. On June 25, the teachers and students of Wentworth Music Education Centre presented their 20th Anniversary Tribute Concert, sponsored by Interior Savings and K96.3, to a sold-out crowd of friends, family and the general public. In addition to being an outstanding showcase of talent and showmanship, the concert raised a record $10,464 for pediatric care in the North and Central Okanagan, bringing the nine-year cumulative total for the local music school to over $156,000 for the cause.
Owner, Noel Wentworth, was overjoyed. "I am so happy for our students to experience the thrill of performing to a live audience," says Wentworth. "But the most amazing thing is that these kids are sharing their extraordinary talent to help sick children. It is the ultimate gift to help others through what you love to do."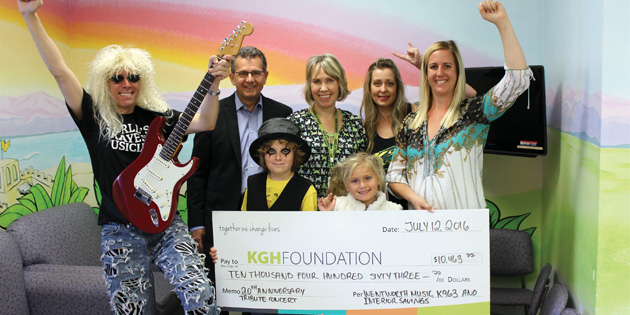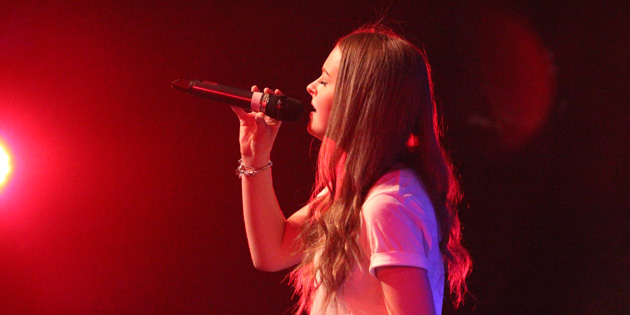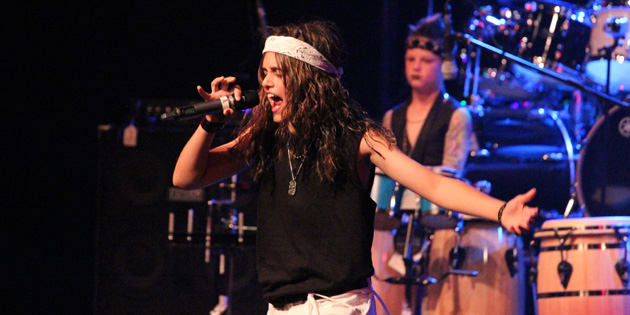 Top photo (L to R): David Lopez, BMW; Lee Casperson, CFO Johnson Auto Group; Siobhan McManus, KGH Foundation; Gord Hayes, general manager, BMW; Hayden Courville, BMW
Wentworth Music students performing at 20th Anniversary Tribute Concert. Cheque photo: (L to R back) Noel Wentworth, Wentworth Music; Doug Rankmore, KGH Foundation; Laura-Lee Regnier, KGH Pediatrics; Rickie Tyle, K96.3; Sonya Barker, Interior Savings; (front) Lucas & Holly Wentworth.
---
As seen in
[downloads ids="137099″ columns="2″]