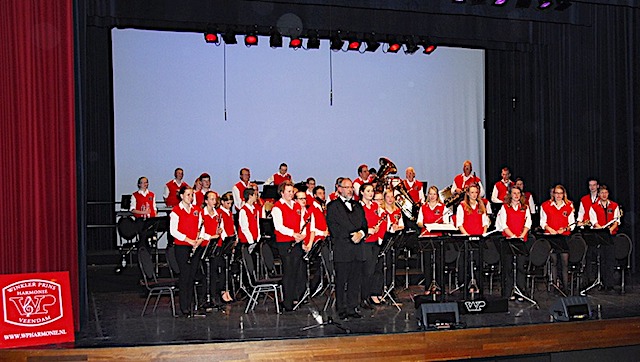 The Kelowna City Concert Band will present 'Celebration of Canada and The Netherlands' with special guest, the Veendam Winkler Prins Harmonie on Saturday, April 29, 7 p.m. at the Kelowna Community Theatre.
The Veendam Winkler Prins Harmonie, a community band made up of high school students and adults from Kelowna's sister city in Veendam, Netherlands, will be in Kelowna from April 27 to 30 as part of a six-city tour of British Columbia and Alberta. The tour marks Canada's Sesquicentennial, the band's 40th anniversary, and the 37-year sister city relationship between Kelowna and Veendam.
The Harmonie has a longstanding relationship going back more than 20 years with what was KLO Secondary School and now with KLO Middle School, starting with the first reciprocal band exchange in 1995, and now continuing with regular student cultural exchanges.
In 2016, Winkler Prins students visited Kelowna, and in 2018, KLO Middle School students will visit Veendam to learn more about the historical connection between Kelowna and Veendam, originating with the role played by Kelowna-area troops in the liberation of Holland in 1945.
The Kelowna City Concert Band has its own long history to celebrate. The band was formed in 1894 and pre-dates the City of Kelowna by 19 years. All musicians - students and adults of all ages - are welcome to join this historic group.
Tickets for this special one-night-only concert are $10 (students), $15 (senior 65+) and $20 (adult), through Kelowna Tickets and, if available, at the door.
More reading...