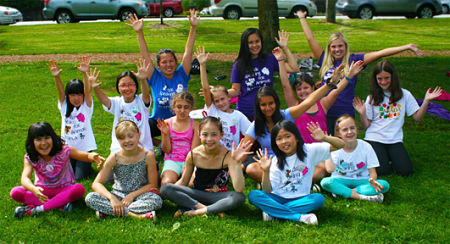 The BC SPCA is offering week-long summer camps that offer fun, animal-themed activities for youth while empowering them to create a better world. Camps will be offered this year at the Penticton and Kelowna shelters.
One of the main goals of the camps is to help children develop empathy by teaching them to regard the world as a shared space with other living beings, not only pets but farm animals and wildlife too. These skills are developed through a range of educational and fun activities, including animal-themed games, skits, crafts, guest speakers and more.
"The highlight for many of the kids is the time they spend every day interacting with, and learning about animals such as cats, dogs, rats, and other small furry creatures" says Paula Neuman, BC SPCA humane education manager. All dogs participating in the camps have been temperament assessed by BC SPCA animal welfare professionals.
"By gaining this compassion and knowledge, children become attuned to the needs of other people, animals, and the environment," says Neuman. "It helps them build confidence to follow their passion and take their love of animals to the next level. They leave feeling inspired to be young ambassadors for safer, more humane communities."
It can be challenging for some children, especially boys, to express nurturing behavior in a competitive society where such a virtue may not encouraged, Neuman notes.
"Compassion and empathy towards other living beings are characteristics of nurturing behavior," she says. "By providing an opportunity for children to express these behaviors in a positive environment we hope to build children's confidence so they incorporate this into their daily lives."
Camp spaces fill up quickly, so please register early. Camps are Monday through Friday and cost $145. BC SPCA Kids Club Members have a special discount in all activities related to the Humane Education programs. There are six weeks of camp at the BC SPCA Penticton branch, 2200 Dartmouth Drive, running from July 7 and August 15. This year, camps will run from 9 a.m. to 4 p.m. and are open to children aged six to 12. Kids can be dropped off as early as 8:50 a.m. and picked up as late as 4 p.m.
For more information about SPCA summer camps being offered in locations around B.C., visit spca.bc.ca/camp.