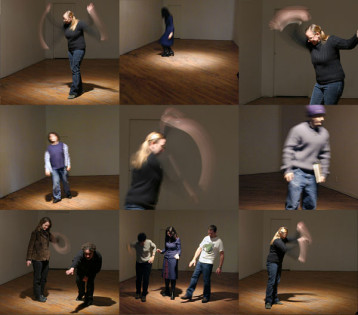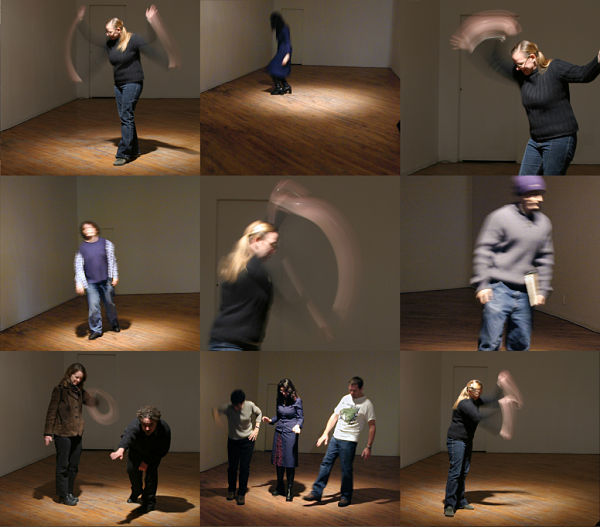 David Rokeby: Very Nervous System
Kelowna Art Gallery
January 4 to April 6, 2014 
Visitors to artist David Rokeby's intriguing touring exhibition at the Kelowna Art Gallery will soon find themselves playing an integral part of the experience.
Very Nervous System is a sound piece that is triggered by the gallery visitor's body movements. When people enter the interactive area of the gallery space (delineated by a spot-lit section on the floor) they will soon realize that sounds coming from two speakers in the room are caused by their own movements. Thus visitors experience the work each in their own way, and will create their own unique sound pieces. Rather than their bodies moving to music, visitors create sounds by moving their bodies. This inversion is termed a "transforming mirror" by the artist.
Based in Toronto, Davie Rokeby has been a leading-edge new-media artist for three decades. He was winner of the Governor General's Award in Visual and Media Arts in 2002. Rokeby represented Canada at the Sao Paulo Biennial in 2004.
The exhibition has been curated by music composer and Carleton University professor Jesse Stewart. It is organized and circulated by the Carleton University Art Gallery, Ottawa.
Art Exhibition Opening Reception
An opening reception to celebrate this exhibition will be held on Friday, January 10, 2014, from 7 to 9 pm, at the Kelowna Art Gallery. This will be a free event, open to members and guests.
David Rokeby: Very Nervous System will be on at the Gallery from January 4 to April 6, 2014.
The Kelowna Art Gallery is located at 1315 Water Street in downtown Kelowna.
www.kelownaartgallery.com