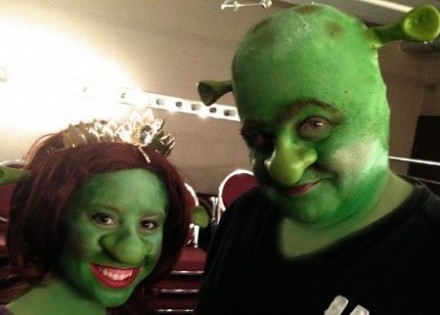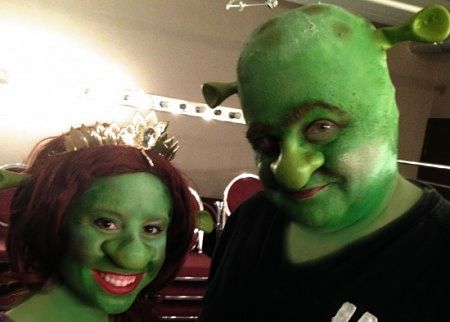 Shrek the Halls!
December 4 to 22, 2013 
It's big, it's green and it's taking "ogre" Kelowna! Part romance, part twisted fairy tale, and all irreverent fun for everyone, Shrek The Musical rings in the festive season at Kelowna Actors Studio.
This over the top musical brings to life all your favourite characters from the Oscar-winning DreamWorks animated film to the stage in a family-friendly production.
Noted by critics as "good-hearted and warped just enough," this delightful comedy tells the tale of Shrek, a swamp-dwelling ogre, who goes on a life changing adventure to reclaim the deed to his swamp. Along the way, the unlikely hero is joined by a wise-cracking donkey who soon becomes his best friend. He also fights a fearsome dragon (Designed especially for the Kelowna Actors Studio stage by Steve Dehod, Joy Green and Norene Morrow), rescues the feisty princess Fiona and learns that real friendship and true love aren't only found in fairy tales.
Hilariously funny and renowned for its unconventional quirkiness, this entirely new musical opened on Broadway December, 2009. Critics across the nation have raved about the show as it has made its national tour. "Everything explodes off the stage in an excited Technicolor volcano of fun," wrote Chris Silk of the Naples (FL) Daily. The popular site Broadwayworld.com noted the show, "captivated the audience from start to finish."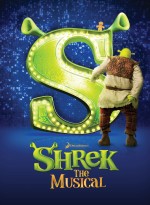 Shrek The Musical features a book and lyrics by Pulitzer Prize winner David Lindsay-Abaire (Rabbit Hole, Good People), music by Olivier Award-winner Jeanine Tesori (Thoroughly Modern Millie, Caroline, or Change).
Shrek The Musical is directed by Artistic Director Randy Leslie who recently portrayed Jean Valjean in Les Miserables and the director of last seasons runaway hits, Monty Python's Spamalot, 9 to 5 - The Musical and Noises Off. Roslyn Frantz is the resident musical director with Jennifer Davies as choreographer which includes an amazing tap dance with some frisky characters that will gnaw their way to your hearts.
The role of everyone's favorite swamp-dwelling ogre, Shrek will be played by Darren Scuffi. Maia Terran will play the feisty and slightly temperamental Princess Fiona. Nathan Flavel is Shrek's lovably annoying best friend and chatterbox Donkey and Mac Mackay plays the vertically challenged villain Lord Farquaad. Other fairytale misfits add surprises: from a Gingerbread Man with an attitude to Three Blind Mice channeling their inner Dreamgirls.
The remaining 27-member cast features well-known Kelowna Actors Studio performers: Delphine Litke (Nunsense), Lyndsey Wong (Les Miserables), Rebecca Field (Kiss Me Kate) as well as many old and new faces.
This entertaining, family-friendly show features a terrific score, with 19 songs including I'm A Believer and I've Think I Got You Beat.
The costuming by Hazel Rodgers is splendorous with amazing special make up effects and prosthetics created by Nathan Flavel and a colorful cornucopia of fairy tale wigs designed by Randy Leslie and Karlisa Hiebert.
'You will feel like you've stepped right into a magical animated feature,' chuckles director Randy Leslie.
Wed-Sunday Evenings  8 pm
Sat & Sunday Matinee 1 pm
Tickets