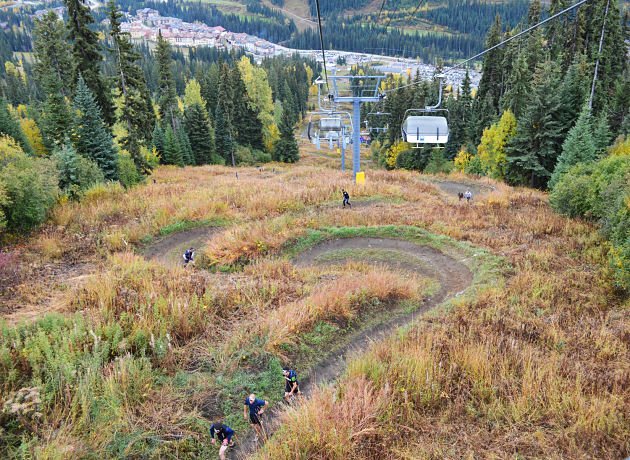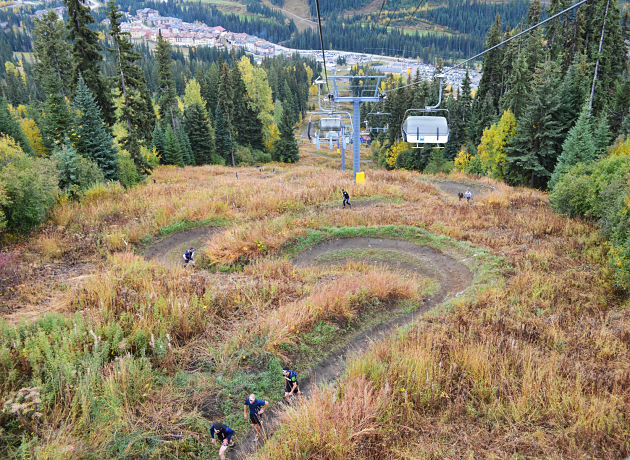 This month SunPeaks Resort welcomes back two highly successful mountain races, The North Face Dirty Feet Trail Series and the Reebok Spartan Races.
Taking place this weekend, Dirty Feet Trail Races will challenge its competitors to a test of endurance at elevation, featuring a variety of distances to accommodate athletes of all ages and levels of ability.
On Saturday, September 10, the Mountain 50km & Relay course will be a clover leaf design and can be raced as a solo or in teams, utilizing mountain bike trails off the Sunburst chair, high alpine hiking trails on Mt. Tod and backcountry mountain bike and Nordic trails on Mt. Morrisey. This epic race is part of the Canadian Skyrunning Series.
For those looking for slightly less demanding options, The North Face Dirty Feet Mountain Run will be taking to the trails on Sunday. There will be a 21km 'Mountain Half', and an 11km race, in addition to a 5km Run/Walk and Kids Race to close out the weekend.
Later this month, the Spartan Races will also return to Sun Peaks to challenge the cardio, endurance, and resolve of its' participants, engaging each competitor with unique obstacles staggered through the mountainous course. The Reebok Spartan Race series has different events to suit all ages and abilities. On Saturday , September 24, Sun Peaks will host a 20+ km Spartan Beast race, and for those looking for the ultimate test of mettle,  the 42+ km Ultra Beast race. On Sunday, more casual participants can try their hand at 5+ km Sprint race, and for up and coming Spartans there will also be a Spartan Junior race for kids, with partial proceeds going to charity.
"We are excited to continue these partnerships," says Aidan Kelly, Chief Marketing Officer, Sun Peaks Resort. "Though different in appeal, both events have continued to grow in popularity, and much of that is due to the event organizers ability to build on the success of the previous events, continuing to raise the bar and develop their respective courses each year."
As a later date in this season's race schedule, many Spartans will be competing in Sun Peaks to earn their third and final piece of the coveted trifecta medal.
For race descriptions and registration information please visit the event pages on event calendar at: http://www.sunpeaksresort.com/events-and-festivals/events-calendar.