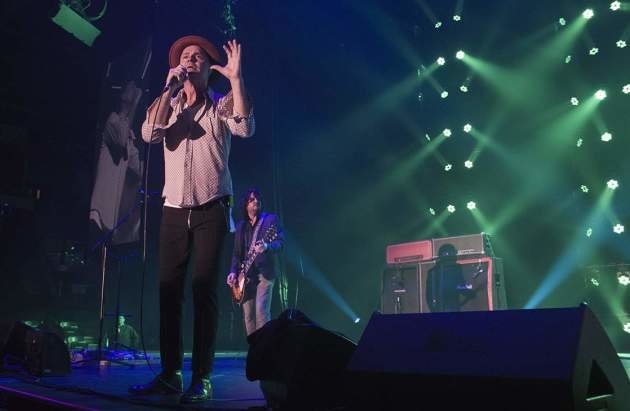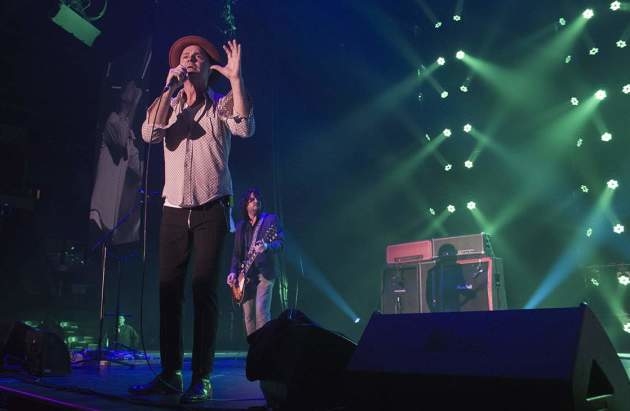 Penticton to host a free screening of The Tragically Hip concert
Penticton's South Okanagan Events Centre will be open to the public for a free screening party of "The Tragically Hip: A National Celebration" on August 20, presented by CBC and The Tragically Hip.
"When CBC announced they would be airing the last concert of The Tragically Hip's Man Machine Poem Tour, we immediately wanted to be a part of it," says Carla Seddon, Director of Marketing for the South Okanagan Events Centre. "No one wants to watch their last concert alone; we're excited and honoured to host this free public viewing party for the community. Join us as we come together to celebrate one of Canada's greatest bands, The Tragically Hip."
The Tragically Hip played the SOEC in the summer of 2009 to a sold out crowd.
Although the screening party is free to attend, fans must secure a ticket in order to ensure entry.  Tickets are available in person at the Valley First Box Office at the SOEC and are offered on a first come, first serve basis. Limit of eight (8) tickets per person.
In May the band announced that Gord Downie was diagnosed with terminal brain cancer last December.
A statement on their website reads:
"Since then, obviously, he's endured a lot of difficult times, and he has been fighting hard. In privacy along with his family, and through all of this, we've been standing by him.

So after 30-some years together as The Tragically Hip, thousands of shows, and hundreds of tours… We've decided to do another one. This feels like the right thing to do now, for Gord, and for all of us.

What we in The Hip receive, each time we play together, is a connection; with each other; with music and it's magic; and during the shows, a special connection with all of you, our incredible fans.

So, we're going to dig deep, and try to make this our best tour yet. We hope you can come out and join us this summer. And we sincerely thank all of you, for your continued love and support.
— Paul, Gord D., Johnny, Rob, Gord S.
Photo by Aven Hoffart, courtesy of thehip.com