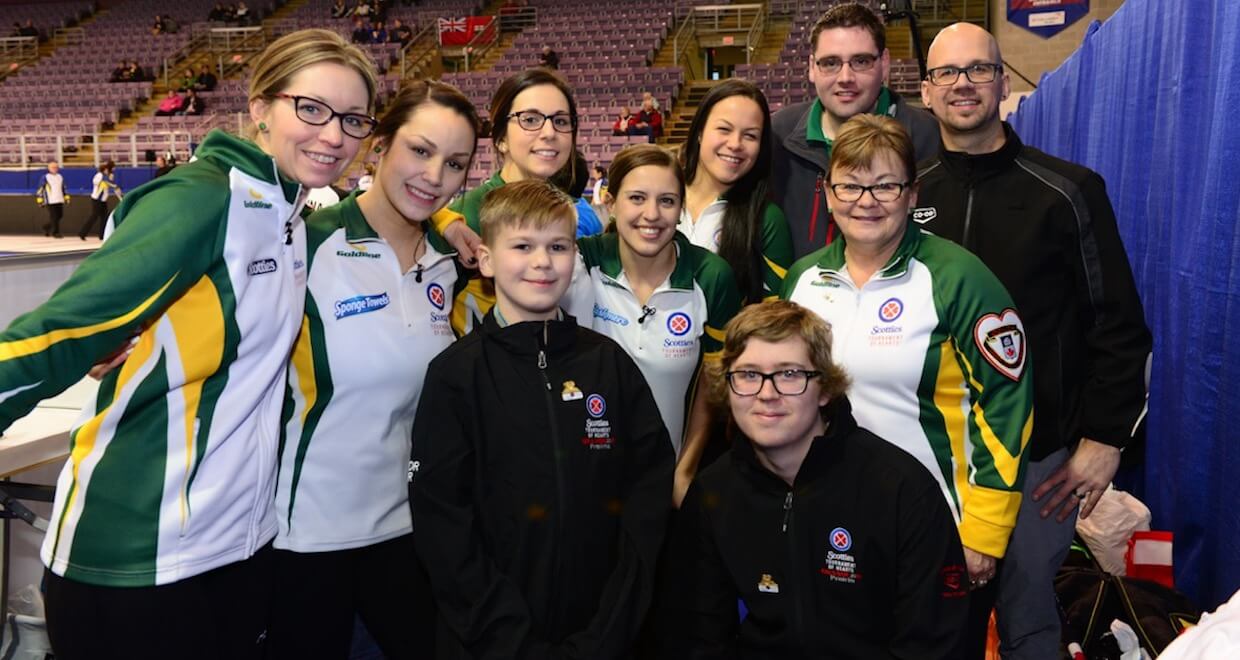 The Scotties Tournament of Hearts and Ambrosia Apples are launching a search across Penticton and the Okanagan Valley region for talented young male and female curlers interested in winning an opportunity to get a behind-the-scenes look at life as a Scotties competitor.
The tournament is seeking to find 64 youth curlers, between the recommended ages of 8 to 18. These 64 lucky finalists will be named as an honourary member for a team competing in the 2018 Scotties Tournament of Hearts in Penticton taking place January 27 to February 4.
"Ambrosia Apples is very proud to sponsor the Future Stars. It's a great opportunity for the young curlers of this region to gain a better understanding and appreciation for the competitive side of the sport," says Bruce Currie, Chairman of the New Tree Fruit Variety Development Council.
Besides being named honourary team members of one of the sixteen participating teams, all winners will receive an event jacket, a photo with the team and will be introduced with the team at the pre-game ceremony. Each future star will also receive three tickets to their assigned team's round-robin game and have the chance to meet the TSN broadcast crew with a tour of the production truck for a first-hand look at television broadcasting.
"The contest gives our next generation of curlers a chance to experience a Canadian curling championship and to meet some of their curling idols. These junior curlers are the future of our sport and they'll grow up to represent British Columbia at the Scotties or the Brier one day," says Michelle Pratt, Vice-Chair of Special Events for the Host Executive for the 2018 Scotties Tournament of Hearts.
Entry deadline is November 8, 2017. Enter to win online at curling.ca/2018scotties/future-stars.
Photo courtesy of Curling Canada.