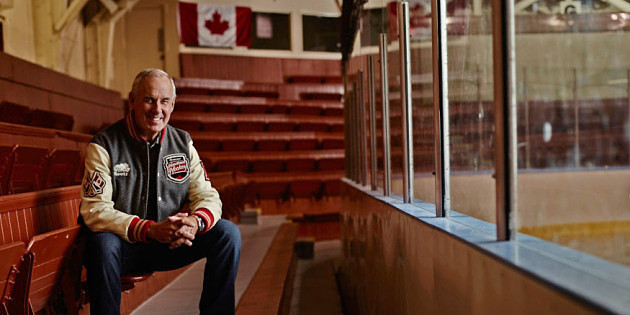 This hockey season, Canadians across the country will get to experience the game they love with the ones they love, along with one of Canada's favourites – Ron MacLean – as Rogers today unveiled the 25 communities that will be part of the inaugural Rogers Hometown Hockey Tour presented by Scotiabank and Dodge.  Kelowna is one of 25 communities from across Canada set to receive hockey-themed festivities and outdoor viewing parties.
Each week during the 2014/15 NHL season, the Rogers Hometown Hockey Tour will roll into a different community across the country with a weekend of free outdoor hockey festivities for all ages, culminating in an outdoor viewing party of an NHL game broadcast every Sunday, with MacLean hosting live onsite from the Sportsnet Mobile Studio. The tour visits Kelowna on November 16.
"The passion for hockey in this country is unrivaled. Every Canadian has a connection to the game – it is part of our DNA, it is part of our communities," said MacLean. "We're excited to share in this season-long celebration of Canada'sfavourite pastime, help grow the game and bring to life those great hockey stories every Sunday."
Kicking off in London, ON on October 11 and 12, the Rogers Hometown Hockey Tour will bring together a community with deep hockey roots and deliver a jam-packed weekend of interactive games, activities and entertainment for the whole family, celebrating all things hockey in the heart of each town, including:
Meet and greets with NHL Alumni, local hockey heroes, and celebrities
Family outdoor viewing parties on both Saturday (Hockey Night in Canada) and Sunday (Rogers Hometown Hockey)
KidsZone filled with hockey-themed games and activities for all ages
Interactive experiences inside the Rogers NHL GameCentre LIVE Tech Truck
Skills and drills competitions
Winter Market showcasing local culinary culture and hometown food trucks
Local bands and entertainment from main stage throughout weekend
Ticket and merchandise giveaways
Each Sunday - the newest national night for hockey - City will air a half-hour pre-game show hosted by Ron MacLeanlive from the Sportsnet Mobile Studio, leading into an NHL game broadcast. MacLean, along with other Sportsnet personalities, will also make appearances during the intermission and post-game show.
Rogers Hometown Hockey www.hometownhockey.com
---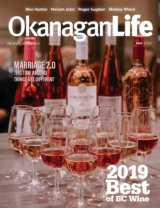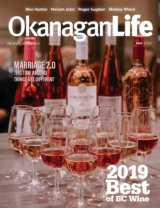 The wine issue of Okanagan Life magazine is here. See the 2019 winners of the Best of BC Wine Awards. Writer Myrna Stark-Leader has delved into Marriage 2.0, how Okanagan couples are tying the knot for the second time and blending families and finances. We meet up with author Shelley Wood whose historical novel on the Dionne quintuplets has hit the best sellers list. To start your summer off right, we have the new G&T from Raudz in our Bar Confidential column.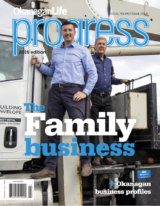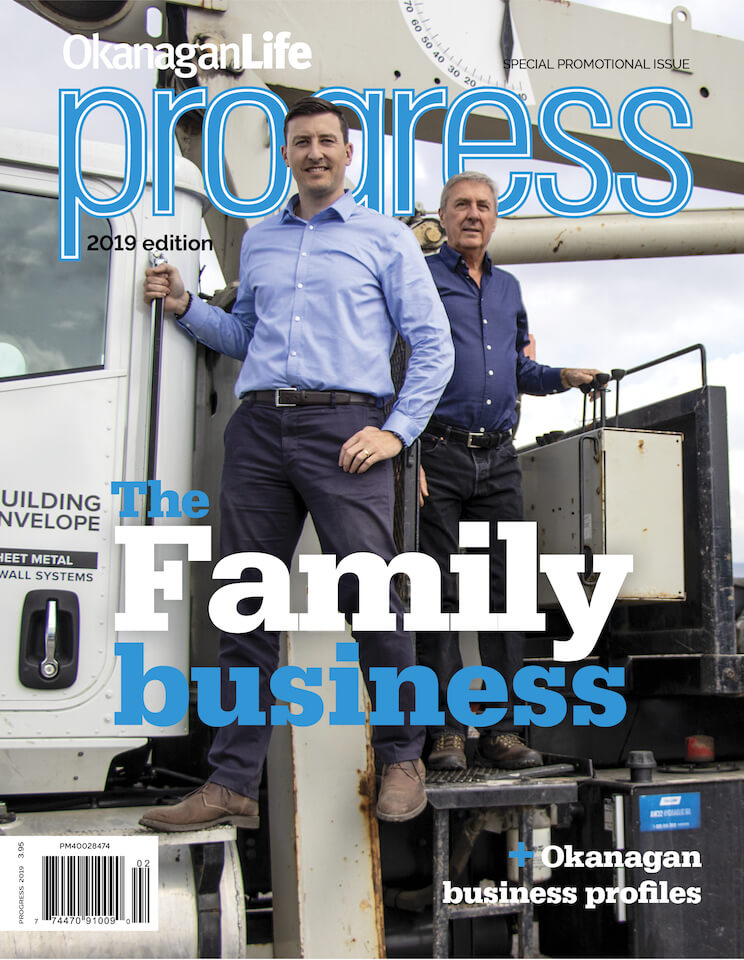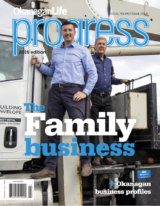 Our Progress 2019 issue features Okanagan business profiles told in their own words plus a full feature on second, third and fourth-generational family businesses prospering in the Okanagan Valley. What are the family bonds that keep business all in the family? On the cover is TRS Building Envelope's Robert and Tom Greenough.