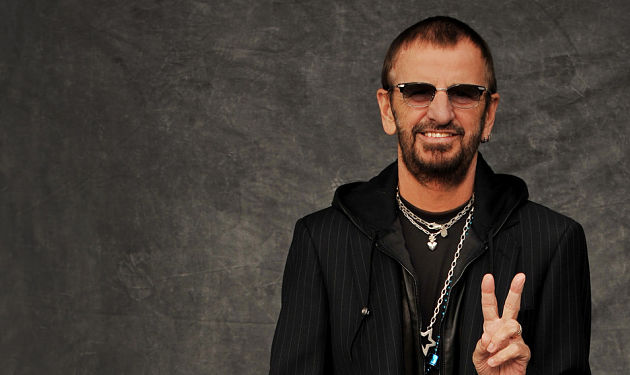 Fresh off a 2015 All Starr Tour, Ringo Starr announces another string of tour dates with his current All-Starr Band, bringing the band he doesn't want to stop playing with coast-to-coast across North America from October 1 to 31. The All-Starr Band will perform in Penticton on October 10.
All-Starr Band members include Steve Lukather (from the band Toto), Todd Rundgren (multi-instrumentalist, songwriter and record producer), Gregg Rolie (founding member and original voice of Santana, also played with Journey), Richard Page (lead singer and bassist of Mr. Mister), Warren Ham (vocalist and saxophonist) and Gregg Bissonette (drummer).
This Spring saw the release of Ringo's new album, Postcards from Paradise, by Universal Music Enterprises, and on April 18, he will be inducted into the Rock and Roll Hall of Fame, where he will be honoured with the Award for Musical Excellence.
Prior to the tour start, Ringo and Genesis Publications will publish his photography book, Photograph. The publication reveals never-before-seen photographs and mementos from Ringo Starr's archives, sharing memories of his childhood, The Beatles and beyond. Ringo's lens captures his Beatles bandmates in pensive and playful moments, portraying them from the point of view of an insider, friend and skilled photographer.
That same honesty and hilarity continues on the road now with the All-Starrs, with whom he has forged a bond that is evident in every show they play.
"I love pictures put together, showing different times of your life," Ringo said about the book. "At the time, I never thought that there would be a whole book of my photographs."
Photograph was originally conceived as a limited edition book of only 2,500 copies, which sold out within weeks. Two years later, Ringo Starr and Genesis Publications announce the open edition, a more-accessible and affordable printing of his book to be released in bookstores September 2015. The author is donating all royalties to the Lotus Foundation.
Ringo Starr's 18th studio release, Postcards from Paradise, features 11 original tracks.
Yeah what a day I've had doin the press for postcards from Paradise hanging out with Ellen peace and love ?????????????? pic.twitter.com/FlI0NaIl4i

— Ringo Starr (@ringostarrmusic) March 31, 2015
Tickets for Ringo Starr and His All Starr Band can be purchased online at www.ValleyFirstTix.com, by phone 1.877.SOEC.TIX or in person at the Valley First Box Office at the SOEC or at the Wine Country Visitor Centre.