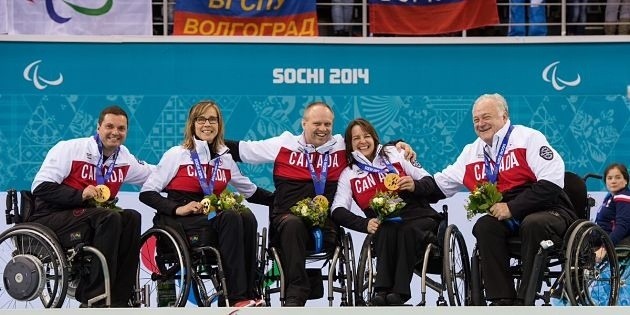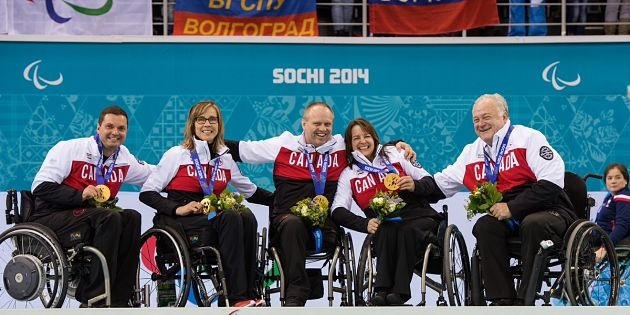 Curl Regina will play host to the 2016 Canadian Wheelchair Curling Championship, it was announced today by Curling Canada.
The 13th edition of the wheelchair nationals will take place from April 4-10 at the Callie Curling Club, which is celebrating its 100th birthday in 2015. It will be the first time the championship has been played in Saskatchewan.
"The Callie Club is a Saskatchewan institution and we know it will be a wonderful showcase for Canada's best wheelchair curling teams," said host committee Chair Bernadette McIntyre. "We're going to put on a memorable show for the players, their families and our amazing fans. We know the curling community in Regina will be extremely supportive, and we can't wait to get this event going, and to be the first Saskatchewan community to host the Canadian wheelchair championship. We're thrilled with the support we're getting from organizations such as Events Regina, Tourism Regina, the City of Regina, CURLSASK and the Regina Hotel Association."
The Canadian Wheelchair Curling Championship began in 2004 and has been won a leading five times by teams from British Columbia: in 2007 (skip Darryl Neighbour), 2008 and 2009 (skip Jim Armstrong), 2010 (skip Gary Cormack) and 2015 (skip Gerry Austgarden).
Team Canada (skip Chris Daw) won the first three editions of the Canadian wheelies (2004, 2005, 2006), while teams from Manitoba (Chris Sobkowicz in 2011, Dennis Thiessen in 2014) have prevailed twice. Saskatchewan's lone victory came in 2012 with Darwin Bender calling the shots, while Quebec's Benoit Lessard won in 2013.
Representatives from the 14 Member Associations are eligible to compete in Regina. The teams will play a round-robin draw leading to the Page playoffs, in which the first- and second-place teams from the round robin play, with the winner going to the gold-medal game and the loser dropping to the semifinal. Meanwhile, the third- and fourth-place teams play each other, with the winner moving to the semifinal and the loser being eliminated.