Prince Edward to visit Kelowna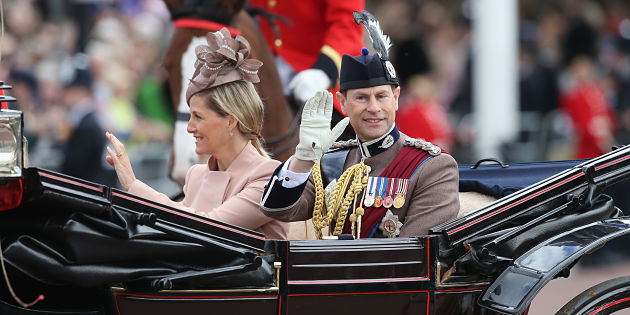 Prince Edward will visit Kelowna this September, including stops at two Okanagan wineries. Prince Edward, the youngest child of Queen Elizabeth II and Prince Philip, will be accompanied by his wife, Countess Sophie Rhys-Jones.
Their Royal Highnesses The Earl and Countess of Wessex will be in British Columbia from September 12 to 16. While in B. C.,  the royal couple will participate in various events with The Duke of Edinburgh's Award and a wide cross section of community organizations.
On Sept 16, their Royal Highnesses will be in Kelowna where The Countess will present young people with their Duke of Edinburgh Gold Award at Mission Hill Family Estate. The Earl will visit Regional Forest Fire First Responders at Cedar Creek Estate Winery. The final event of Their Royal Highnesses' visit to British Columbia will be a dinner hosted at Mission Hill Family Estate in honour of The Duke of Edinburgh's Award Charter for Business.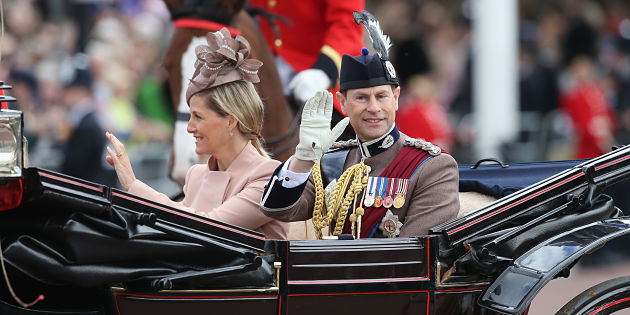 PHOTO: Sophie, Countess of Wessex and Prince Edward, Earl of Wessex return to Buckingham Palace during the annual Trooping the Colour Ceremony on June 15, 2013 in London, England.
Their Royal Highnesses will begin their visit in Victoria with a public arrival at Government House on Friday, Sept. 12 at 2 p.m. His Royal Highness will review a Guard of Honour from the Royal Canadian Navy. Members of the public will be able to view the arrival ceremony in front of Government House. That evening, Their Royal Highnesses will attend a welcome reception hosted by the Lieutenant Governor.
On Saturday, Sept. 13, The Earl will attend events with the Royal Canadian Navy and then present young people with their Duke of Edinburgh's Gold Award during a ceremony at Government House. The Countess will visit Jeneece Place (Children's Health Foundation of Vancouver Island), Our Place Society, and the University of Victoria. The Lieutenant Governor will host a dinner that evening for Their Royal Highnesses and First Nation leaders.
On Sunday, Their Royal Highnesses will travel to Vancouver where The Earl will attend a Duke of Edinburgh's Award luncheon and tour the Vancouver Art Gallery, while The Countess will tour the Blusson Spinal Cord Centre, hosted by Rick Hansen. That afternoon, Their Royal Highnesses will walk a portion of the Trans Canada Trail through the Capilano River Regional Park and then attend a reception to thank volunteers.
On Monday, Sept. 15, Their Royal Highnesses will travel to Ditidaht First Nation on Vancouver Island to officially open a new library as part of the Lieutenant Governor's Write to Read Project. Following the library opening they will visit the 'Namgis First Nation in Alert Bay for a range of community events.
The Lieutenant Governor will accompany Their Royal Highnesses to most of the visit events.
Following the B.C. programme, The Earl will visit Saskatchewan and The Countess will visit Northern Ontario. This will be The Earl's 36th visit to Canada and The Countess's 12th visit.
---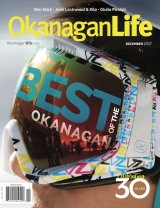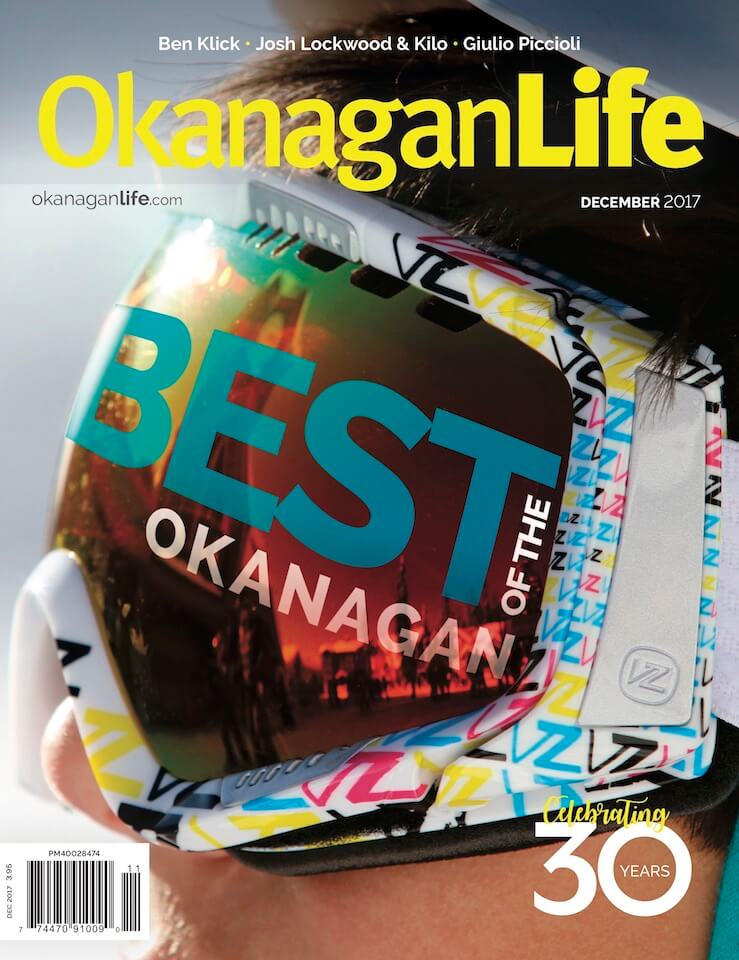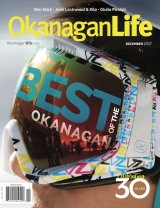 Our December  2017 issue features the Okanagan Life's 2017 Best of the Okanagan Awards. See how the Okanagan is cultivating a growing industry in our cannabis feature by David Wylie. Our new tech column looks at ways to get outdoors, with app in hand and device free. Our sommelier offers some festive BC wine picks for winter frolicking.
Please select your option of a digital download of our print edition that can be viewed on your tablet or a print copy mailed to your home.
(Annual subscription plans are available.)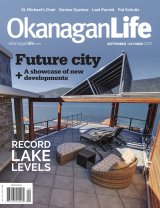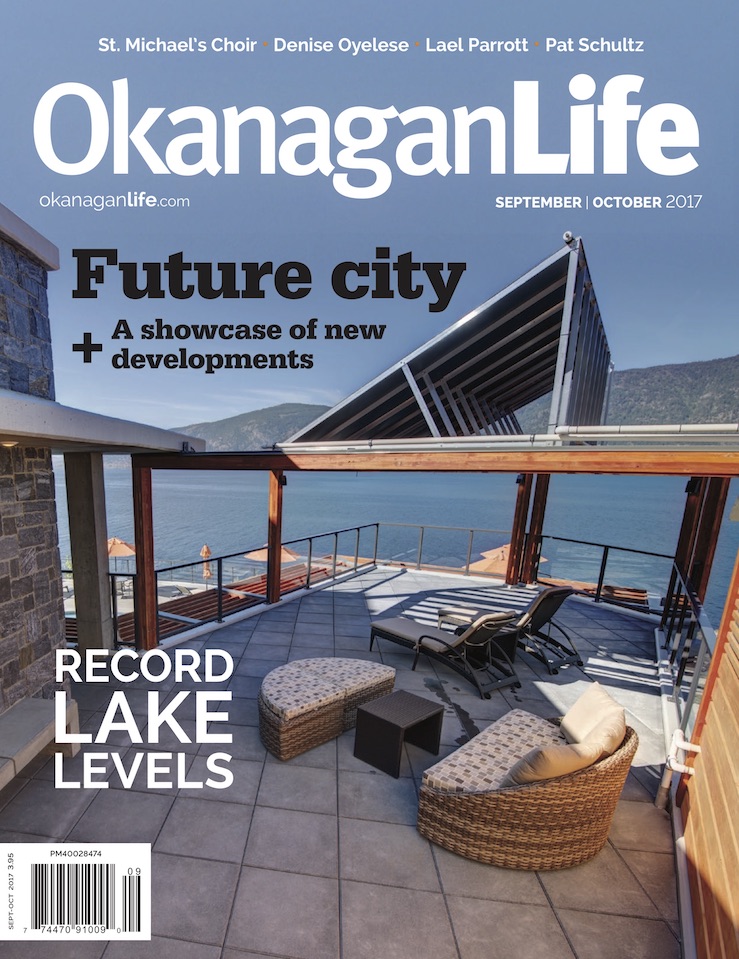 Our September/October 2017 issue includes Okanagan developers' showcase, a feature on the future of cities and a look back at the flood of summer of 2017.  Our Good Neighbours poses the question, can farmers and developers compromise where the land meets? Wine writer Yvonne Turgeon explores the many expressions of the grapes of Champagne and encourages you to put a little bubbly in your glass.
Please select your option of a digital download of our print edition that can be viewed on your tablet or a print copy mailed to your home.
(Annual subscription plans are available.)