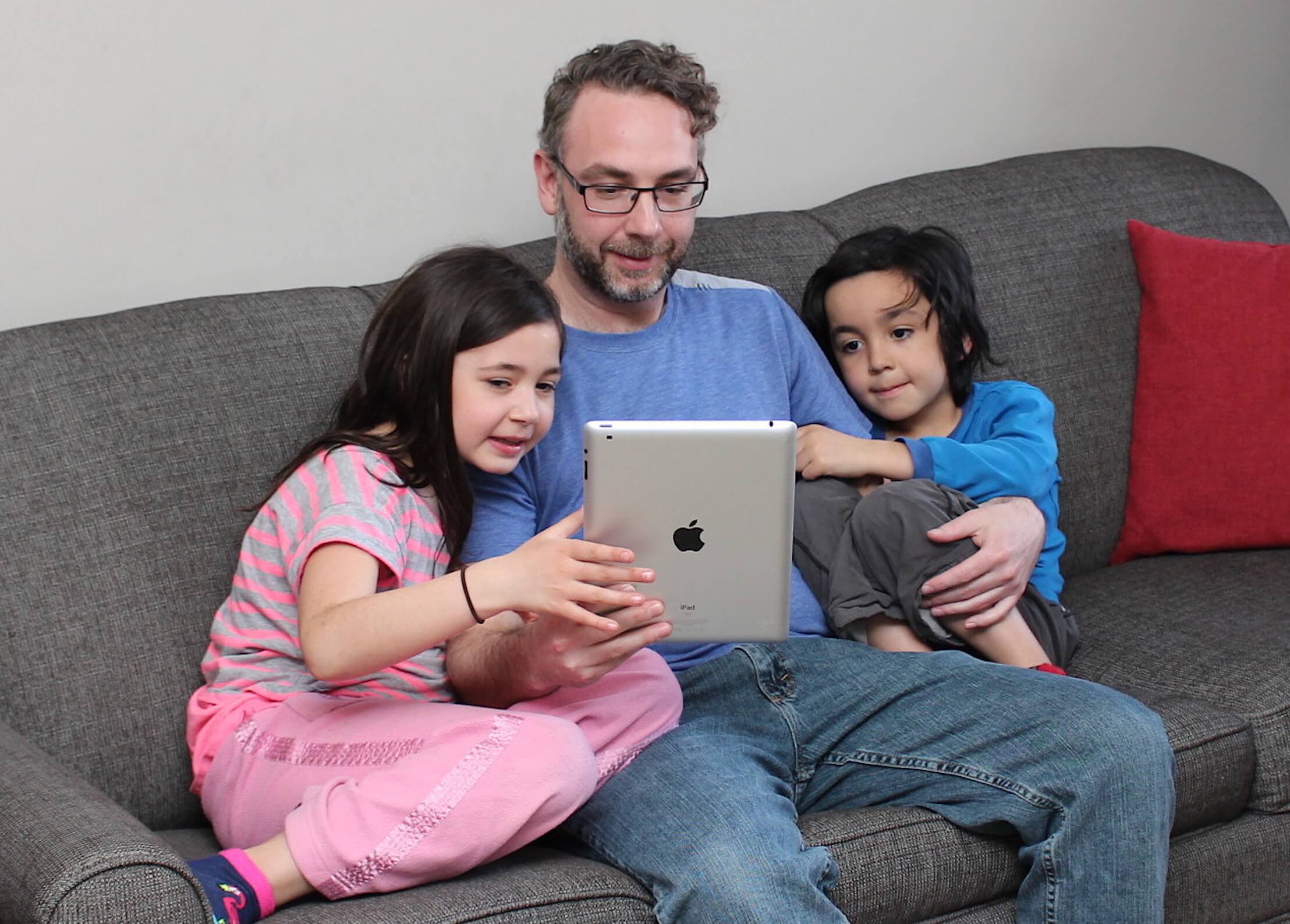 Virtual portfolios help connect parents
I'm sitting on the couch beside my son and daughter.
We're watching a video on my phone of my daughter Miya inline skating with her classmates before scrolling down to watch her perform a puppet show for her class.
"I wanted to bring the puppets home, but I couldn't," says my eight-year-old, with disappointment in her voice like only a child can muster.
She looks up at me, smiles, and says, "It makes me happy you can watch."
We then look at pictures of my son's drawings.
"It's cool," he says about the app.
This family moment is made possible through FreshGrade, a Kelowna-based company that has created a digital space for teachers to communicate with parents by posting pictures and videos from the classroom.
Teachers throughout the Okanagan are using technology like FreshGrade to share moments with their kids that they otherwise wouldn't be able to.
Founder Lane Merrifield, known for starting Kelowna-based Club Penguin, says this became his passion in 2011 after Disney acquired Club Penguin. He founded it with Steve Wandler.
It all started with a word, says the company: "Nothing." That's what FreshGrade's founders kept hearing when they asked their kids what they learned at school.
It inspired Merrifield to research the software available to teachers and parents to communicate. Instead of finding a solution, he found a gap. Teachers and school districts all over were struggling with a lack of awareness among parents—how to engage parents through technology.
"Teachers were using some of the worst software I've ever seen," Merrifield told an audience of educators during a TEDx talk. The crowd laughed knowingly.
With technological advances across the board, he says the report card is long outdated.
"Why do we use a piece of paper when we have all this technology available to us," he says. "What else in our world has gone this static for this long?"
The idea has been catching on. FreshGrade has received millions in funding and is being used by more than a million teachers, parents and students in more than 70 countries.
It can be downloaded free on iOS and Android.
As seen in
[downloads ids="152519" columns="1"]
how it works
Teachers capture and share student learning through photos, videos, audio, and notes. Those posts build a portfolio that shows the progress made throughout the school year.
Notifications and emails let parents know when the portfolio is updated.
Parents can comment on the posts, directly communicating with the teacher. Students can also upload photos and videos, make comments and self-reflect on posts.