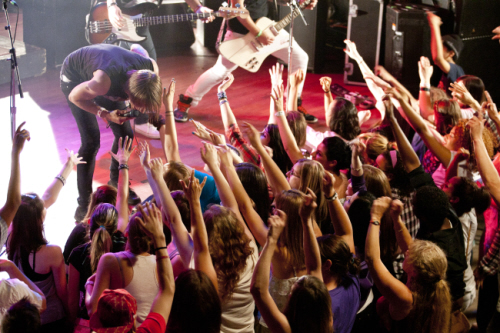 Spotted in Penticton, a Penticton & South Okanagan Region online social site, is hosting the First Annual Off The Charts Penticton | Battle of the Bands contest. Consisting of five nights where bands will compete to win great prizes, the event brings together some of the Okanagan Valley's youngest talent.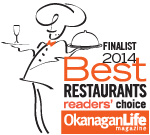 The rocking event will be held at the Barking Parrot Bar at the Penticton Lakeside Resort in Penticton — voted one of the Best Dining With Live Music & Best Place For A Party in Okanagan Life magazine's annual Best Restaurant awards. The bar has been host to a multitude of acts, such as: Default, Sloan, Econoline Crush, Classified, David Usher, K-OS, Delhi to Dublin, Brett Kissel, The Sheep Dogs, Glass Tiger, and many more. The Barking Parrot is a fitting venue for Off the Charts.
MC for the event is James Miller from the Penticton Herald with music starting each night at 7:30 pm. Each week will showcase four bands playing for 1/2 hour each with the final round on March 26.
Judges include Randy Farmer an experienced DJ who works for Penticton's own 97.1 Sun FM. Farmer is morning host on the popular Randy and Mare show, airing weekdays from 6:00 am to 10:00 am, voted Best Radio Personality in the Best of the Okanagan 2014 awards.
Judges will be looking for original content, stage presence, crowd response and wow factor as part of their criteria.
Cover charge is $2.00 and band registration is $25.
To register, go to offthechartspenticton.com/entry-form.
Off the Charts Schedule
Preliminary Round – Thursday | February 19, 2015
Preliminary Round – Thursday | February 26, 2015
(Thursday  March 5, 2015 will be a break week)
Preliminary Round – Wednesday | March 11, 2015
Preliminary Round – Thursday | March 19, 2015
Final Round – Thursday | March 26, 2015