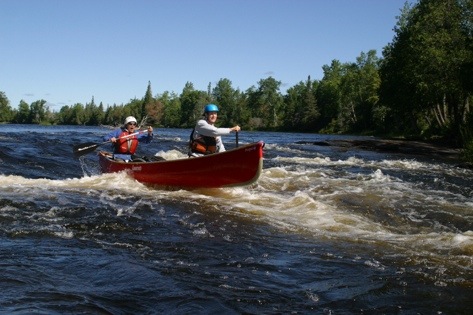 The 9th Annual Reel Paddling Film Festival is coming to the Okanagan with filmings set for both Lake Country and Salmon Arm.
True Outdoors and Kelowna Canoe & Kayak Club will host on Thursday, April 24 at 7:00 pm at the Creekside Theatre, 10241 Bottomwood Lake Rd in Winfield. In Salmon Arm, the Shuswap Association for Rowing and Paddling hosts the festival Friday, May 30 at 7:30 pm at the Salmar Classic Theatre on 360 Alexander St NE.
The international Reel Paddling Film Festival presents the world's best whitewater, sea kayaking, canoeing, SUP and kayak fishing action and paddling lifestyle films of the year on screens in 100-plus cities across the United States, Canada, United Kingdom and Europe.
With over 25 inspiring paddling films short-listed for the World Tour, including the ten festival category winners, audiences can expect to see stand-up paddle surfing, hairy whitewater action, sea kayakers exploring remote coastlines, headwaters canoe expeditions, international river travel films, motivating environmental documentaries, grueling kayak fishing battles and hilarious short films capturing the lighter side of paddling life.
The Reel Paddling Film Festival is produced by Rapid Media. Rapid Media also publishes four leading paddlesports magazines: Rapid, Adventure Kayak, Canoeroots and Kayak Angler magazines. Your ticket to a Reel Paddling Film Festival World Tour stop includes a free one-year digital edition subscription to one of the above magazines.