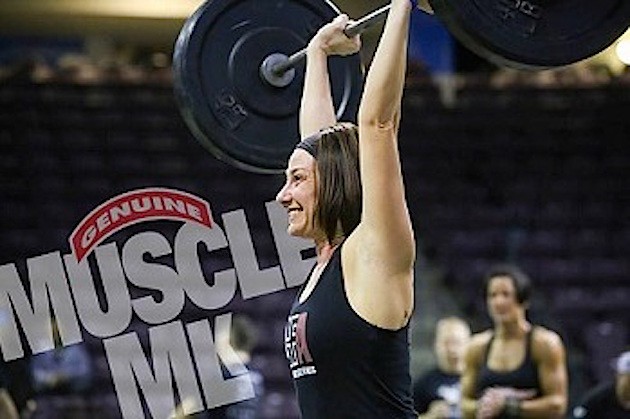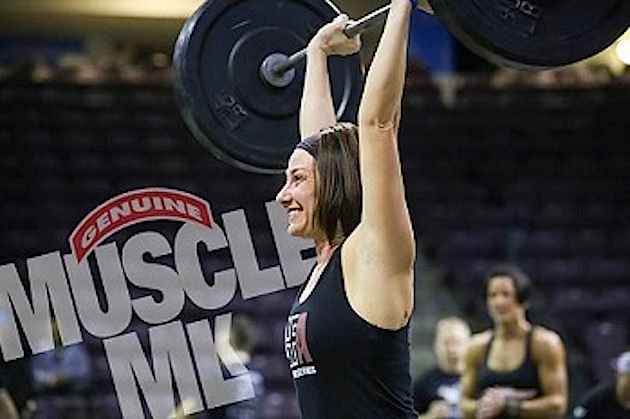 Third annual CrossFit competition will take place at the
South Okanagan Events Centre
The Okanagan Valley Throwdown, an annual fitness competition co-presented by Hoodoo Adventures and Evolution Athletics, and fuelled by Muscle MLK Canada, takes place January 23 and 24 in Penticton. This year, more than 300 participants will compete in a variety of CrossFit activities during the event. While registration for the competition is sold-out, spectators are invited to check out the exciting action at the South Okanagan Events Centre. Partial proceeds from spectator ticket sales will go to support the South Okanagan Children's Charity.
CrossFit combines Olympic weightlifting, gymnastics and high intensity interval training along with many other sport specific movements and challenges. While the Okanagan Valley Throwdown is geared towards fitness enthusiasts who already take part in CrossFit, either competitively or recreationally, the event appeals to athletes of all abilities, especially first time and recreational competitors. This event attracts individual men and women, recreational groups, competitive and masters (ages 40+) teams.
"We are thrilled to report that registration for the 2016 Okanagan Valley Throwdown sold out in less than 15 minutes," says Lyndie Hill, Owner, Hoodoo Adventures. "The event is exciting to watch and the more we pack the stands, the harder those athletes work to get you cheering. Extra cheerful fans will be eligible for a number of prizes. We are grateful for the support of our sponsors, including title sponsor Muscle MLK Canada."
"We are excited to partner with such a well-produced fitness event that draws people from all over the province," says Anjulie Latta, Regional Manager, Muscle MLK Canada. "The spirit of this event is competitive yet fun, lighthearted and inspirational, and a great fit for our brand. We can't wait to be part of the action and know it will be an amazing weekend for athletes and spectators alike."
Okanagan Valley Throwdown 
Saturday, January 23 and Sunday, January 24
9 am – 5 pm
South Okanagan Events Centre (853 Eckhardt Ave. West, Penticton)
Spectator Tickets: $5/person per day, $8/person weekend pass, $20/family of four for both days.
Purchase tickets online: okanaganvalleythrowdown.com/ or in-person at the Valley First Ticket Office (located at the South Okanagan Events Centre).