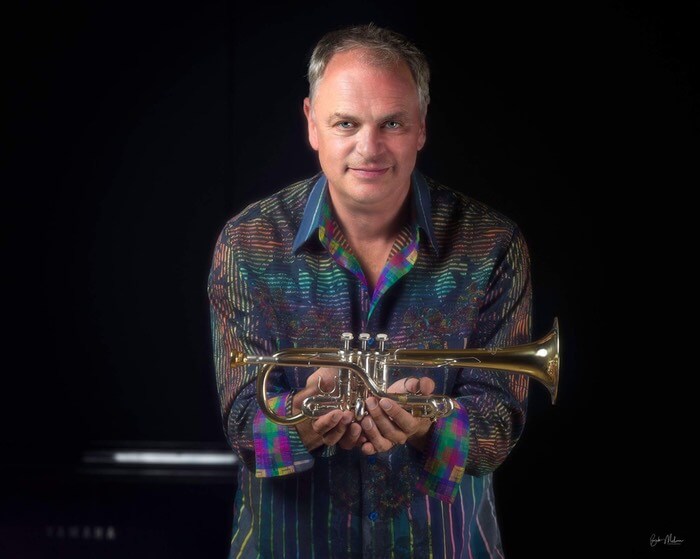 The Okanagan Symphony Orchestra is presented Viva L'Italia this February.  The concert will feature music from Italy, from baroque concertos, inspired by dances, to the drama of opera, to the grandeur of the landscape.
Three performance take place:
Kelowna Community Theatre
Friday, February 16, 7:30 pm
Penticton Cleland Theatre
Saturday, February 17, 7:30 pm
Vernon and District Performing Arts Centre
Sunday, February 18, 7:00 pm.
The OSO is pleased to present Jens Lindemann on trumpet as the guest artist. Lindemann is Canada's leading trumpet soloist and the only solo brass player to be awarded the Order of Canada. Currently living in Los Angeles and teaching at UCLA, he has performed across the globe with leading orchestras, jazz bands and in solo recitals.  He has performed at Carnegie Hall and in a solo recital for Queen Elizabeth II. For five years he was the principal trumpet with the Canadian Brass, Canada's premiere brass ensemble.
Lindemann will play three concertos with the OSO.  He will dazzle on the piccolo trumpet in a baroque concerto by Albinoni, perform the Concerto for Two Trumpets by Vivaldi with OSO principal trumpet, Audrey Patterson, and perform Dreaming of the Masters by Alan Gilliland.  Dreaming of the Masters was written for Lindemann and pays tribute to some of the great jazz trumpeters of a bygone era.
Lindemann will also lead a clinic for trumpet players on Saturday, February 17 at the Forum in Kelowna.
The OSO will open the performance with the Overture from Verdi's dramatic opera Nabucco and will close on a grand scale with Ottorino Respighi's Pines of Rome the featured piece for our annual side-by-side concert which will see the OSO and the OSYO (Youth Orchestra), a total of 120 players, on stage for an exhilarating finale.
The Okanagan Symphony Orchestra is the third largest professional Symphony Orchestra in British Columbia; entertaining residents of the Okanagan Valley and visitors from around the globe with symphonic music since 1960.
Tickets for all shows are also available online at www.okanagansymphony.com/tickets/
Photo courtesy of trumpetjens.com