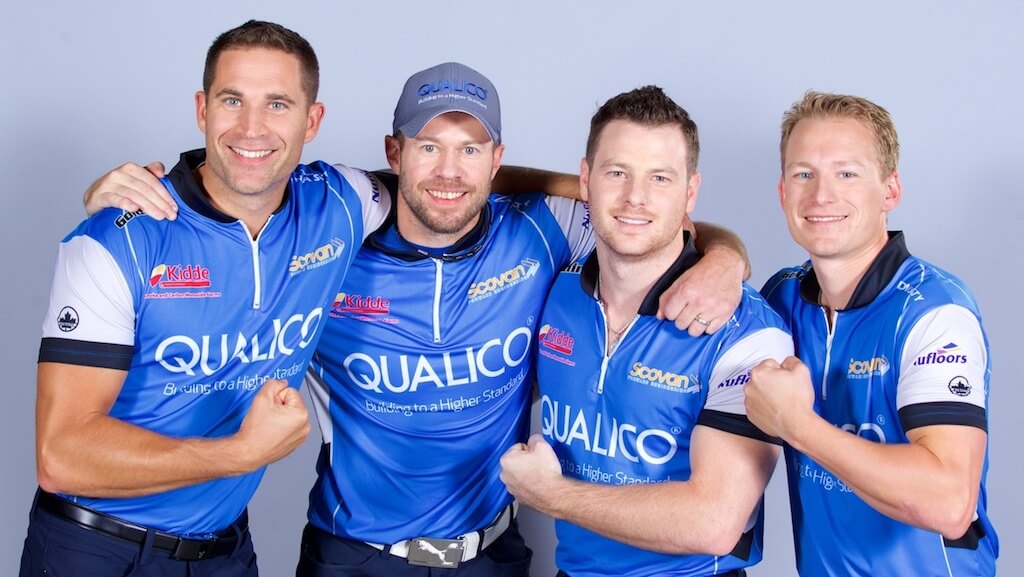 Hurry and cheer hard for the home team during the 2017 Roar of the Rings.
Curlers John Morris and his Vernon rink – including Jim Cotter, second stone Catlin Schneider and lead Tyrel Griffith – will be throwing stones in Ottawa Dec. 2 to 10 in hopes of making the 2018 Winter Olympics in February.
"To get back to an Olympic trials is quite a process, it takes a few years, so to get back there feels absolutely phenomenal," says Cotter.
It's déjà vu for the team – though they're hoping for a different result than last time.
Four years ago, Morris, Cotter and Griffith made it all the way to the Roar of the Rings final before losing to eventual Olympic gold-medalist Brad Jacobs of Sault Ste. Marie, Ont.
Cotter called the loss "a motivator."
"To get that close lights a fire under you, and you definitely want to put yourself back in that position. To be that close just makes you that much more hungry," he said.
Meanwhile, Morris – who won Olympic gold in 2010 playing third for Kevin Martin – said the team learned from the loss.
"There were just a lot of emotions in that game, and I think we let off the gas pedal a bit and we weren't at our sharpest in the final. So, we're going to prepare for a grind for the entire event and we won't let up one inch until the very last rock is thrown," he says.
"That will be the biggest difference."
The Winter Olympics will be held in Pyeongchang, South Korea.
For tickets and/or more information, visit the Roar of the Rings.
If you want to follow along, live scoring, standings and stats for the tournament are available here.