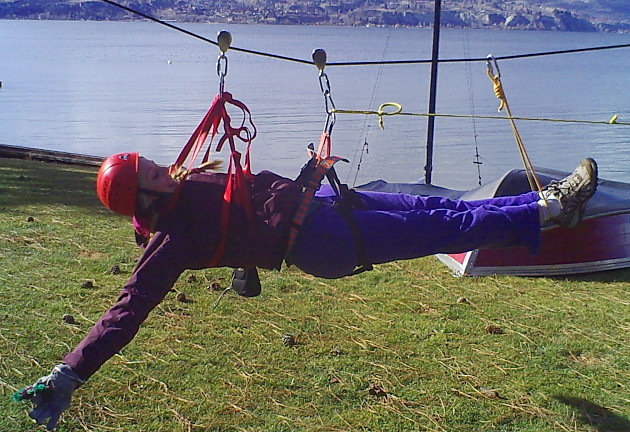 Hot Team Builders
1. Culinary events such as interactive sessions with renowned local chefs or Iron Chef-style events overseen by the executive chef of the host hotel or resort are popular with participants.

2. Pop culture/reality TV events are based on shows like Survivor or activities such as the Da Vinci Trail or James Bond-related games. They create excitement and a sense of challenge.

3. Treasure hunts are popular among organizers because they are affordable, effective and sharpen many key skills. Participants appreciate the entertainment value.

4. Socially conscious activities like building bikes for local kids develop teamwork through volunteerism and a sense of corporate responsibility.

—Laurie Carter
Kal Tire has also brought retreat participants to the Okanagan from several continents. "Three winters ago we had all the country managers, 80 people, come to ski at an Okanagan resort. It gave them a chance to have a face-to-face meeting and get to know each other on a personal level," says Undram Peebles of Kal Tire's Mining Tire Group. "Meetings, training workshops and an extended visit give them a sense of being part of a larger team. Many had never experienced snow. Some have come again and brought their families."
That's good news for the Okanagan. While many corporate retreats are booked by locals who have the advantage of living in a "destination" and can enjoy the benefits of work-centred get-togethers close to home, a large number of companies that are based elsewhere choose to bring their team to the Valley.
Penticton Lakeside Resort, Convention Centre and Casino hosts about 10 two-day retreats each year. Joanne Norton-Westwood, director of sales and catering, says most of the non-local participants come from the Lower Mainland, the Kootenays and Calgary. Heather Robinson, guest services manager at Mission Hill Winery says the majority of their visitors arrive from Calgary and Ontario. "The Air Canada and WestJet direct flights have helped," she says. "There are now two a day from Toronto."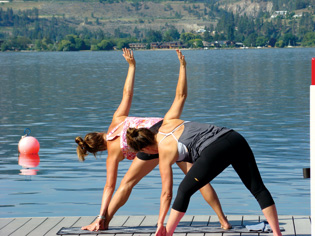 This influx of participants produces obvious direct benefit from the initial corporate meeting, but also has the potential to produce long-term spinoffs. Tourism Kelowna's 2011 Visitor Survey indicates that, like many of the managers who attended Kal Tire's retreat, close to 70 per cent of participants return on their own.
With its wide range of meeting facilities, accommodations, food service and ancillary activities, the Okanagan is an obvious choice for meeting planners. >> More