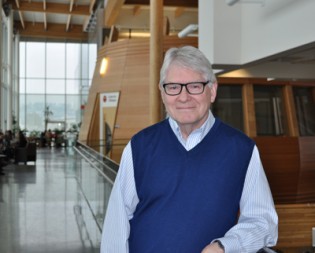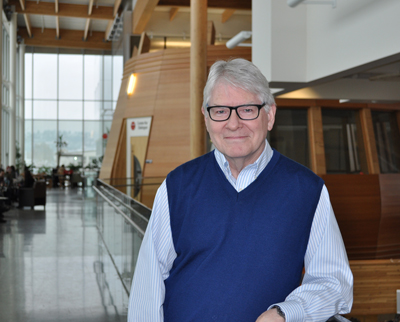 Okanagan College will send its largest-ever contingent of business students to Kingston in January to compete in the final round of the prestigious Inter-Collegiate Business Competition (ICBC) held annually at Queen's University. ICBC is Canada's longest-running undergraduate business case competition.
Okanagan College's Jared Cook will be heading to ICBC for the second year in a row. This year he will be joined by his partner Amanda Wright to take on top schools in the area of finance.
"Each year that we compete successfully against top business schools across the country and other parts of the world, I become more convinced that our students are receiving a first class business education at Okanagan College and that we are preparing graduates that are the equal of any in Canada," says Cook. "Although I have enjoyed all of my previous trips to Queen's, this is a special year for me as my two youngest sons, both BBA students at Okanagan College, are in the finals this year. No matter what the outcome, it will be a very memorable year for me."
Cook will be joined at the competition by two familiar faces; his brother Jason will compete in the final round of ethics and his father, professor Derek Cook (pictured), will attend the competition as coach of his finance team.
"I couldn't be more excited about the opportunity to represent Okanagan College on an international level," said Jason Cook. "The success I have enjoyed is due in large part to my dedicated partner, to the faculty who have ensured we were prepared for the preliminary round and lastly to my family for providing the competitive motivation."
Overall, five teams of students from Okanagan College will compete in the international event.
This year, more than 140 teams were invited to compete in the preliminary round, only 46 teams advanced. The College will send the second largest number of students to the event – the University of Calgary will send just two more.
Arguably the most prestigious post-secondary business case competition in the country, the final round of ICBC requires teams of two students to create an innovative and viable business solution to a problem in their field of competition.
The College will be represented in the areas of accounting, ethics, debate, finance, and management of information systems.