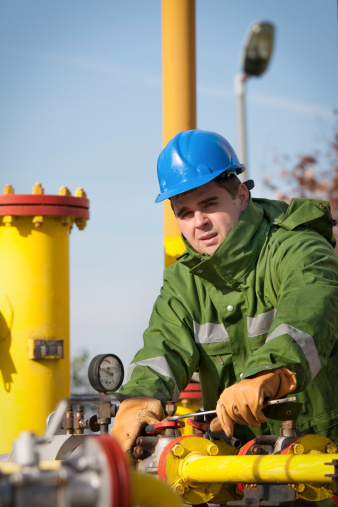 A four-week natural gas sector training program with tuition and support available to eligible participants starts Feb. 2, 2015 at Okanagan College's Vernon campus.
The Workers in Natural Gas (WiNG) program will provide the specific skills and certifications required for those preparing to seek work in the thriving liquefied natural gas (LNG) industry.
"The College has joined six other B.C. post-secondary institutions to offer the energy literacy and certifications needed to help fill the projected demand for skilled and semi-skilled workers in the LNG sector," said Dr. Dennis Silvestrone, Director of Continuing Studies and Corporate Development at the College.
"The province is currently estimating thousands of new positions will be created in direct and indirect jobs related to operating LNG plants," said Silvestrone. "The WiNG program is a great opportunity for Okanagan College to build labour market skills and assist students interested in finding employment in an industry poised to have a positive impact on the provincial economy."
WiNG program students will acquire nine industry certificates during the four weeks, including Occupational First Aid (OFA) Level 1, OFA Transportation Endorsement, H2S Alive, Petroleum Safety Training, General Safety Information, WHMIS, Transportation of Dangerous Goods, Fall Protection and Confined Space.
Natural gas industry specific training covers operating in natural gas, technology and communications, and career planning. Sessions on resume writing and interview skills are included.
The program runs Feb. 2 – 27. Classes are scheduled from 8:30 a.m. to 4:30 p.m., Monday to Friday.
Funding for WiNG is provided by the Government of Canada through the Canada-British Columbia Job Fund. Eligible unemployed or underemployed participants must meet certain criteria, including being both legally entitled to work in Canada and a B.C. resident, and not enrolled as either a high school or post-secondary student.
For information on the program, additional details on participant eligibility or to apply, contact Heather Flood at HFlood@okanagan.bc.ca.
Okanagan College Continuing Studies offers a wide variety of professional development courses, certificate programs and industry-specific training at seven locations throughout the region. Oil and gas training is available through a comprehensive range of individual courses at all campuses throughout the year.