Okanagan College is bestowing its highest honour on three notable Okanagan residents, each of whom has helped shape and define the region in unique and impactful ways through entrepreneurship, philanthropy and ecological research.
Anthony von Mandl O.B.C., Bill Redmond and Dr. Rita Winkler will be named Honorary Fellows of Okanagan College during Convocation ceremonies on June 4 in Kelowna.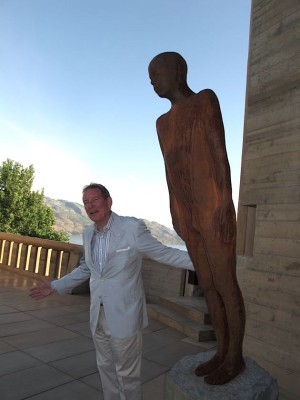 von Mandl, proprietor of VMF Estates, founder of Mission Hill Family Estate and one of the region's best-known self-made entrepreneurs, will be recognized by the College for his vision and pioneering efforts in making the Okanagan a world-class winery destination.
Born in Vancouver and European educated, von Mandl, without resources, founded a wine importing firm in Vancouver at the age of 22. Despite difficult initial years, he successfully grew Mark Anthony Wine Merchants, and in 1981 began to realize his audacious dream: to produce world-class wines in British Columbia's then unknown Okanagan Valley. Little did he know that in order to realize his vision he would need to organically build a more than half billion dollar corporation from the ground up without outside financing.
Mission Hill Family Estate, which von Mandl conceived and built to endure for centuries, has become internationally known, and been called "the gold standard of wineries" by Condé Nast Traveler. In 1994, Mission Hill won the International Wine & Spirit Competition in London for Top Chardonnay Worldwide and in 2013, the family's Martin's Lane Pinot Noir won the Trophy for Best Pinot Noir in the World in London at the Decanter Wine Awards, the world's most significant competition with over 14,000 wines entered, putting the Okanagan on the international Pinot Noir map. In 2016, Mission Hill was once again named Canadian Winery of the Year, for the sixth time.
von Mandl has been recognized personally and professionally for his extensive contributions to the industry. In 2005, he was awarded British Columbia's highest distinction, the Order of British Columbia. In 2011, he was the recipient of The Warren Bennis Award for Leadership Excellence alongside A.G. Lafley, CEO of Procter & Gamble. Previous winners include Mikhail Gorbachev, Benazir Bhutto, and Howard Schultz of Starbucks. In 2015, he was inducted into the Canadian Agricultural Hall of Fame.
A former YPO International Board Member, von Mandl has served on the Advisory Boards of the Ivey School of Business at the University of Western Ontario and the Sauder School of Business at the University of British Columbia. He is also Chairman of the von Mandl Family Foundation, a charitable organization that supports cancer research in both Canada and the United States.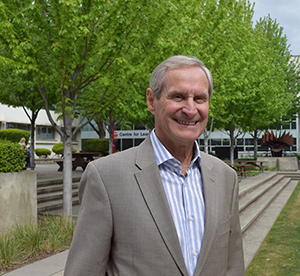 Bill Redmond spent 40 years building his career in the wholesale food industry. He is the founder and formerly the president and CEO of HRI Supply Ltd. Redmond launched the company in 1978 and guided its growth until it merged with Sysco Corp. in 2001. HRI Supply is the only food distribution company in the B.C. Interior to merge with a Fortune 500 company in the past 30 years. After the merger Redmond continued his career as president and CEO of Sysco Kelowna until he retired from the company in 2004.
Retirement has been anything but slow for Redmond, who is involved in a number of community organizations. He is active in the Rotary Club of Kelowna and is past-president as well as past-director. He served as Okanagan College's first Entrepreneur-in-Residence (2007). He was chairman of the Kelowna Roads Task Force as well as a number of private equity funds. He is still involved in business and is a partner in Dockside Marine Centre.
"It's an honour to be recognized by Okanagan College," said Redmond. "I was thrilled to be a part of the School of Business and came to realize what a wonderful institution we have right here in Kelowna. My career in business has brought me a lot of joy and I will be proud to address the graduating business class of 2016."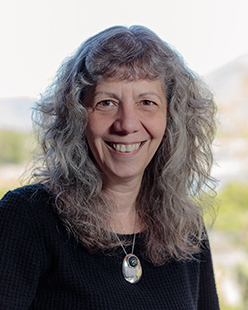 Dr. Rita Winkler is a forest hydrologist with a career spanning more than 35 years. During this time she has worked in government, academia and private consulting in operational settings, education and research. Winkler is credited with sustaining B.C.'s longest running paired watershed experiment, which is located at Upper Penticton Creek in the South Okanagan. Research at this site focuses on improving our understanding of water supplies from forested watersheds and how natural disturbance, land management and climate change can affect this vital resource.
Winkler's own research on snow processes in forests changed by insect outbreaks, wildfire, logging and regrowth, as well as the resulting changes in streamflow regime, has refined our understanding of the science and guided the development of forest management practices.
Her association with Okanagan College dates back to the 1990s when she was involved in selection of the Forest Renewal BC Chairs in Forest Hydrology. She has been involved in the College's Penticton Speaker Series and has mentored and collaborated with faculty members at the College for more than 20 years.
"I am thrilled to receive this honour from Okanagan College," said Winkler. "It is a privilege to be included in the group of Fellow recipients, a program that clearly highlights the College and President Hamilton's commitment to acknowledge the contributions community members, employees and students all make to life in the Okanagan."
Anthony von Mandl and Dr. Rita Winkler will attend the morning ceremony on Saturday, June 4 in Kelowna. Bill Redmond will address the graduates in an afternoon ceremony on June 4.
---
The 2016 Honorary Fellows join colleagues: Rod Butters, Rick Pushor, Annette Sharkey and Norm Embree (2015); Margriet Ruurs, Raghwa Gopal, Jim Henderson, and Garry Benson (2014); Alan Gatzke, Ernie Philip and Barry Lapointe (2013); Janet Shaw, Yasmin John-Thorpe and Lane Merrifield (2012); Beverley Busson, Mel Kotler and Dr. Tom Landecker (2011); Dorothy Tinning, George and Trudy Heiss and Peter Haubrich (2010); Robert Fine, Barbara Marchand and Charles Armstrong (2009); Jeannette Armstrong, Ken Harding, Richard Cannings, Robert Cannings and Sydney Cannings (2008); Ken Smedley, Lorraine McGrath and Ross Gorman (2007); Mike Roberts, Lois Serwa and Albert Baldeo (2006).
[downloads ids="134694″]