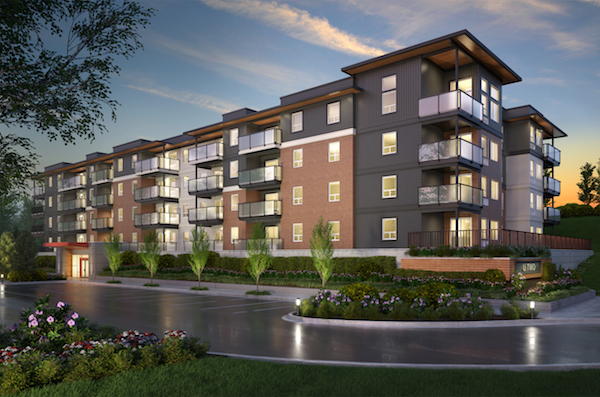 Okanagan Multi-Family Builder of the Year, Mission Group, announced today the launch of U-Two, their second project for the UBC Okanagan community. Located on Academy Way, the community is comprised of one, two and three-bedroom homes starting at $189,900. he economic impact of U-Two is estimated at $22 million.
The U-Two project will be constructed in two phases beginning with U-Two West, a four-story 56-home hilltop community that will be move-in ready by August 2016. The announcement comes on the heels of brisk sales at U-One, scheduled for completion this August in time for the new academic year.
"This is a great opportunity for investors to lock in at today's prices but not close until 2016," says Mission Group Homes president Randy Shier. "The investment opportunity at U-Two has never looked better. UBC Okanagan is posed for future growth with the draft University Master Plan calling to more than double its academic space over the coming years."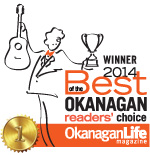 Designed by the Meiklejohn Architects, voted Best Architect by Okanagan Life readers, the long articulated buildings of U-Two are anchored by a community garden and orchard between the two buildings. Corner details and a roof overhang will form a welcoming building vista to create a gateway to the property. Building materials will complement existing university buildings that reflect a "campus modern" style.
"Like U-One, our second community U-Two will be the ideal university living option for UBC Okanagan students," says Shier. "These suites are located within walking distance to class and will provide much-needed near campus accommodation. From your front door it is just steps to the trail to head to class or enjoy the recreational opportunities the Okanagan lifestyle offers."
Attention has been paid to floor-space planning to maximize liveability within a small footprint. The result, an attractive purchase price for property investors, starting at $189,900. Designed with the student in mind, each suite has high quality vinyl plank flooring throughout to reduce wear and tear. Suites range from 507 to 1086 sq. ft.
Investors can anticipate healthy rental rates as U-Two will provide much-needed student housing. Kelowna is experiencing a 1.0 per cent vacancy rate, the lowest in Canada, and the supply of rental accommodation has not kept up with the demand. Enrolment at the UBC Okanagan Campus has grown by 71 per cent in the past five years alone and there is only enough on-campus housing for 22 per cent of students.
For investors looking to buy into U-One or U-Two as a rental property, Mission Group has taken a couple of steps to help make the ownership experience as hassle-free as possible. Homeowners have the option of hiring a rental manager and purchasing a furniture package.
Known for quality building and an inspired green approach, Mission Group was recently named the 2014 Okanagan Multi-Family Builder of the Year. The Canadian Home Builders' Association's Tommie award is symbol of home building excellence.
"At Mission Group, we take home building seriously and love what we do," says Shier. "We continue to strive to improve our home designs, building practices and customer service standards. We want our customers know that when they purchase a Mission Group home they are receiving a quality home from a builder who cares."
The Presentation Centre and display suite are open for viewing Saturday to Wednesday, from noon to 4 p.m. at 975 Academy Way. To learn more, visit missiongroup.ca/u-one.